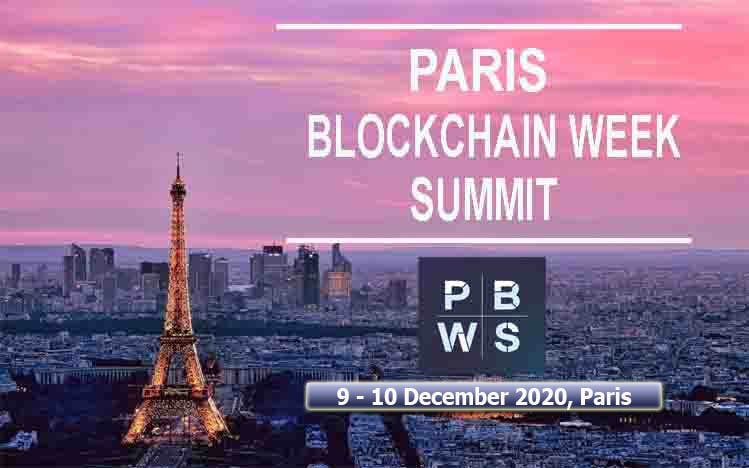 Paris Blockchain Week Summit (PBWS) menyatukan lebih dari 1.700 pengusaha, investor dan media dari seluruh dunia untuk berbicara tentang blockchain dan cryptocurrency untuk menjadikan Prancis sebagai negara G20 pertama yang menciptakan lingkungan yang ramah bisnis untuk ekosistem kita yang berkembang pesat.
Paris Blockchain Week Summit akan memamerkan kerangka kerja pengaturan dan ekosistem Prancis, sambil mendorong pengembangan ruang blockchain yang sedang berlangsung. Pembicara terkenal dari blockchain yang paling terkenal dan organisasi crypto-asset akan mengambil panggung utama untuk menyajikan kemajuan terbaru dalam industri dan sentimen mereka dalam empat Track :
Tech Builders,
Open Finance,
Enterprise Blockchain, dan
Kebijakan Publik
Lebih dari 100 pembicara internasional dari berbagai sektor termasuk politik, teknologi, bisnis dan keuangan akan hadir di acara tersebut, termasuk: Bruno Le Maire, Menteri Ekonomi dan Keuangan Perancis; Cédric O, Sekretaris Negara untuk Urusan Digital Perancis; Jutta Steiner, Pendiri & CEO Parity Technologies; Ryan Selkis, Rekan Pendiri dan CEO Messari; Bertrand Perez, COO dan Direktur Pelaksana Sementara Asosiasi Libra; Meltem Demirors, Kepala Strategi di CoinShares; Paul Brodsky, Mitra di Pantera Capital; Kathleen Breitman, Co-Founder of Coase; David Rutter, Pendiri dan CEO R3 dan Arthur Breitman, Co-Founder of Tezos.
Detail
Geo
: Paris, Perancis
Venue
: Stadion F – 5 Parvis Alan Turing 75013, Paris
Start Date
: Wednesday, 12/09/2020
End Date
: Thursday, 12/10/2020
Tickets from
: 245 EUR
Tickets to
: 1190 EUR
Site
:
https://www.pbwsummit.com/