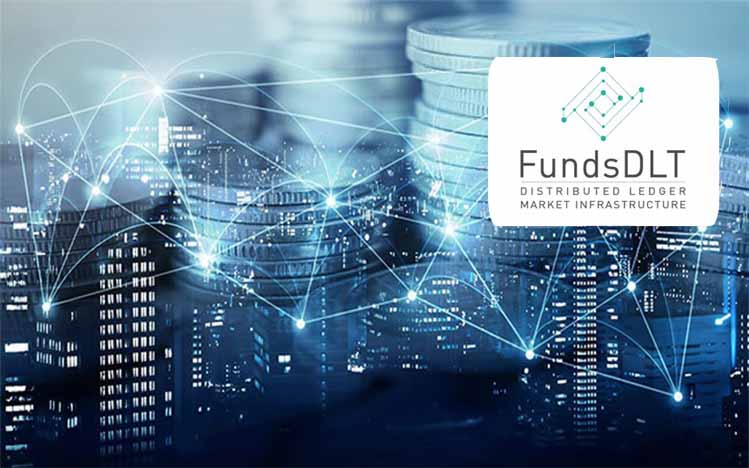 KANALCOIN NEWS – Major European financial institutions have jointly launched a Blockchain-based platform for conducting the investment fund industry. Initially the plan for this system was incubated by the Luxemburg Stock Exchange and several Fundsquare affiliates such as Clearstream, Credit Suisse Asset Management, and Natixis Investment Managers. Which has announced a series A investment round for "FundsDLT."
According to the announcement, FundsDLT is based on the Ethereum or ETH Blockchain-based platform. Which makes it possible for asset managers, distributors, asset providers, and the supply chain to reduce costs. The way to reduce costs is to remove some redundant activities while providing transparency, which allows for the distribution of digital funds. So in a clearer way, FundsDLT is a platform for the investment fund industry that uses Distributed Ledger technology (DLT) to streamline the distribution of funds. So companies will use DLT and smart contracts to provide register and account management, for transaction processing and cash settlement or reporting.
Although FundsDLT uses an Ethereum Blockchain-based platform system, the FundsDLT platform also uses the Quorum system as its private Blockchain to further ensure privacy and performance. This FundsDLT project does not provide an explanation that Crypto assets exist, so it only uses DLT to offer services that have been provided by existing intermediaries in an efficient and improved manner.
The Head of Global Operations Manager of Natixis Investment Managers, Joseph Pinto, focused on the importance of the Blockchain platform for an industry, which according to him, currently digital transformation raises several challenges and also considerable opportunities for the management industry, especially in the investment sector. So that Joseph Pinto sees that Blockchain has an important role in this matter, because indeed in the investment management industry there is a need for increased transparency to be able to increase operations so that they are faster.
So with the potential to increase system transparency and accessibility, Blockchain is seeing increased adoption in the financial industry. As an illustration, there are about 20 more Chinese banks that use a Blockchain-based platform to process foreign trade transactions which get more than 56 million dollars in these transactions. It is not surprising that several other major banks such as HSBC, BNP Paribas, and Citi will also soon launch platforms related to Blockchain trade finance planned for the Singapore region.
So by looking at the current Blockchain system that can be adopted for the financial sector, not only European financial institutions are interested in launching a Blockchain platform for their investment fund industry. But banks like some Chinese banks are also interested in implementing and launching Blockchain systems in their financial industry. Because indeed, Blockchain is currently a trend in the world of commerce.
(*)