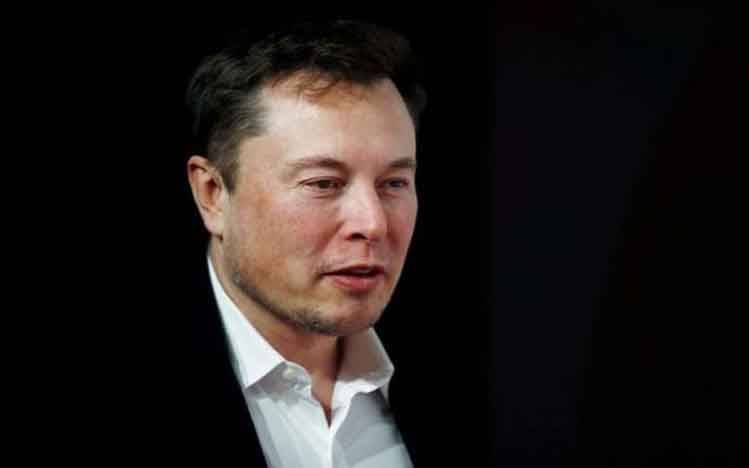 KANALCOIN NEWS – Bitcoin is a digital currency that has grown very rapidly since 2009. Elon Musk, who is one of the richest people in the world, stated that his company engaged in space technology already owns Bitcoin (BTC).
Apart from SpaceX, Elon Musk is also known as the CEO of Tesla. Reported by Kanalcoin.com from Cointelegraph, Elon Musk has bought $1.5 billion in cryptocurrencies. Separately, this resulted in the selling value of Bitcoin getting stronger.
Co-founder of Coin Metrics, Nic Carter, revealed that there is a continuous and gradual change in Bitcoin.
Together with Ark Invest CEO, Cathie Wood, and Twitter CEO, Jack Dorsey, and Steve Lee from Crypto Square, Elon Musk did not provide a complete explanation of the Bitcoin purchases made by his company in the field of his space technology, SpaceX.
On Thursday (22/07/2021), Elon Musk revealed that he and the companies he owns invest in bitcoin. In fact, Musk claims to own very little Ethereum and Dogecoin.
"I have Bitcoin, Tesla has Bitcoin. The SpaceX company I own also owns Bitcoin. Meanwhile, I own a bit of Ethereum and Dogecoin," said Musk.
In mid-March, Anthony Scaramucci in a post on his social media revealed that by becoming one of the richest people today, Elon Musk will not stop by just buying Bitcoin for Tesla.
This is in line with Elon Musk's statement that he will add Bitcoin to his space company, SpaceX.
Elon Musk said there are many positive trends from the use of Bitcoin. Utilization of renewable energy is expected to reach a percentage of around 50 percent or more and is expected to always increase. This will certainly have an impact on increasing the selling value of Bitcoin on Tesla.
On July 22, 2021, Nic Carter had time to express his happy feelings to Elon Musk. Carter said that Musk's attitude could have a positive influence on Bitcoin mining.
Carter also briefly quoted a statement from Musk who had satirized miners from China. According to Musk, miners from China tend to be secretive and not transparent about what they do with Bitcoin.
Carter said that miners from the United States and Canada are considered better in considering sustainable Bitcoin mining. In addition, miners in Canada and the United States are also considered more transparent.
"The fundamentals are getting better in terms of Bitcoin sustainability," said Carter.
"Much of mining in China has been replaced by mining in Canada and the United States, where miners are much more focused on sustainability. We also see more transparency from the miners. Thirty-two percent of the hash rate joins the board, the Bitcoin Mining Board, and they're generating quarterly transparency now."
Carter's opinion also refers to a recent study conducted by the Bitcoin Mining Council. The survey shows that 32 percent of miners on BTC.network generate 67 percent of sustainable power mixes.
With these results, Carter said that Bitcoin deserves to be used as a payment system today. However, the value to be paid is that environmental conditions will probably decrease.
"I think Bitcoin is a perfect fit for today's payments, and of course the environmental costs are offset by its enormous utility," said Carter.
(*)