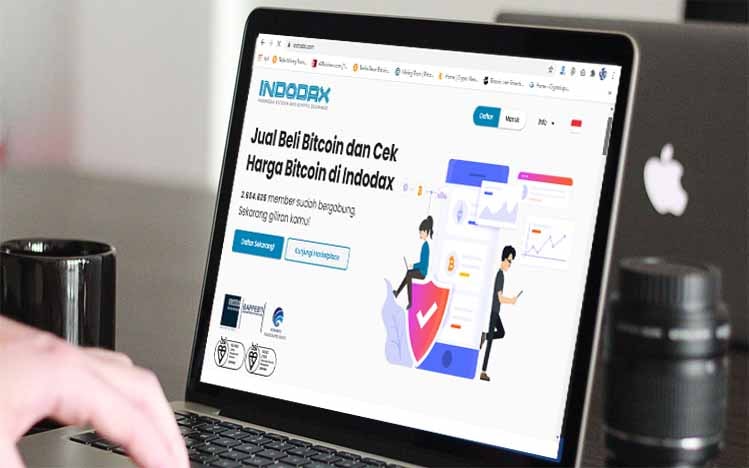 💡 TIPS – For those of you who want to get into the world of crypto trading, there's nothing wrong with using a digital asset trading exchange specifically for Indonesian crypto currency called Indodax. You can create an account at Indodax to be able to start trading crypto.
Indodax itself is a digital asset trading exchange specifically for cryptocurrencies that are native to Indonesia. Indodax itself was previously called Bitcoin.co.id and has been established since 2014. However, they changed their name to Indodax.
Indodax itself has branch offices in several big cities in Indonesia, such as Jakarta, Semarang and Surabaya. Meanwhile, Indodax's head office is in Bali and is the largest cryptocurrency exchange company in Indonesia and Southeast Asia.
Until now, there are around 114 cryptocurrencies traded by Indodax on their exchange. So, this time we will provide tips on how to register Indodax easily via a personal computer. Following are the steps for registering an account at Indodax.
1. Visit www.indodax.com site
The first step you need to do is open the Indodax official website at www.indodax.com. Later you will be greeted with a display similar to the image above.
To start registering, you can press the "Register Now!" or on the "Register" button at the top next to the "Login" button. You will immediately be taken to the filling in personal data for registration.
2. Fill in the data in the form of a mobile number and email for the initial registration step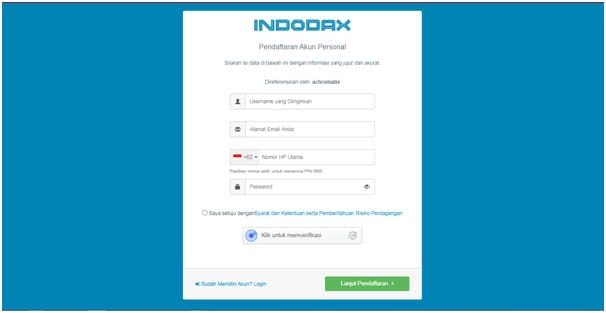 At this step, you will be asked to enter the username you want. You must also fill in the email address and mobile number that you use frequently. You also need to create a password so that your account is secure. The suggested password is a combination of symbols, numbers, lowercase and uppercase letters.
If so, you need to read the terms of service from Indodax first. When finished reading, all you have to do is press the "Click to verify" or "Continue registration" button. You will be directed to verify your email.
3. Perform email verification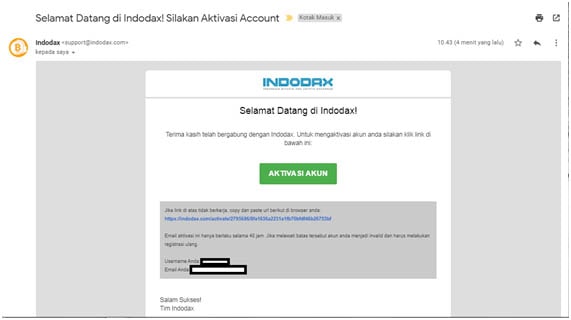 You will be asked to activate your account via your email address. You just need to open your email account and check your inbox if a message from Indodax has arrived.
First make sure that the email really comes from Indodax so that your account doesn't get hacked. If it's confirmed that it's from Indodax, all you have to do is press the "Account Activate" button.
4. Complete your Indodax profile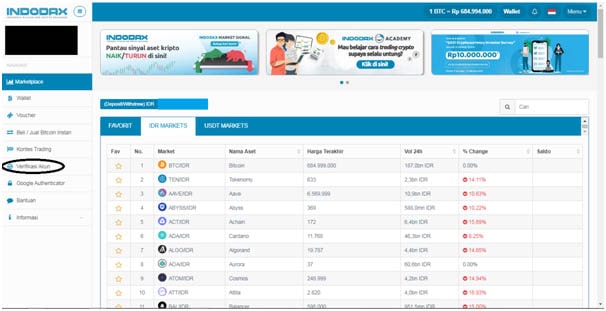 If you have activated your account, you officially have an account at Indodax. It's just that you don't have a complete profile to make transactions at Indodax. Therefore, you need to complete your account profile.
You can complete your account profile by pressing the "Account Verification" tab as circled in the black part in the picture. Later you will be asked to fill in various complete personal data as a database every time you make a transaction at Indodax.
In addition, if your profile is complete, the transactions you make at Indodax can be faster, safer and smoother. Thus, you can rest easy when making transactions using Indodax.
5. Complete all personal data for smooth transactions at Indodax
You will be immediately directed by Indodax to the section to complete the profile of your account. In this section, there is quite a lot of data that you need to fill in. You must fill in your full name that matches your KTP or bank account that you use to make transactions at Indodax.
In addition to your full name, you are also asked to fill in your place of birth, date of birth, gender, nationality, occupation, and your full address. Then, you are also asked to complete your identity number using your KTP/SIM/Passport.
You also need to include emergency contacts who are the people closest to you. This is useful for contacting you if there is an emergency and you cannot be contacted.
If you have filled everything in, all you have to do is press the "Save" button to update your account profile. Congratulations, you already have a complete profile on your account.
So, those were five easy steps to register an account with Indodax. After having an account, you can start trading crypto safely and comfortably. Good luck and good luck.
(*)