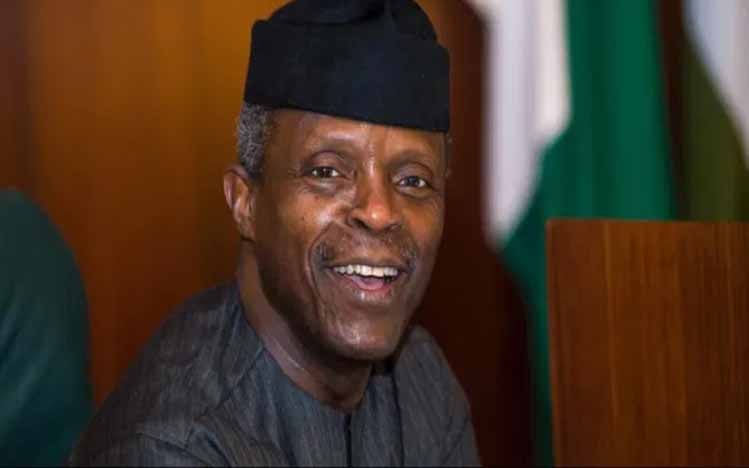 KANALCOIN NEWS – The vice president of Nigeria, Yemi Osinbajo, said that blockchain technology and cryptocurrencies could one day challenge conventional banks. In fact, Osinbajo said that this could happen unexpectedly.
At the Nigerian economic summit, Friday (26/2/2021) local time, the vice president of Nigeria, Yemi Osinbajo, expressed his views on blockchain technology and crypto currencies which are currently busy in the world.
This is because Osinbajo provides support for the application of blockchain technology and cryptocurrencies. In fact, Osinbajo said that blockchain technology and cryptocurrency could compete with existing conventional banks.
"There is no doubt that blockchain technology in general and cryptocurrencies in particular will, in the coming years, challenge traditional banking, including reserve banking, in ways we cannot yet imagine," said Osinbajo, quoted by Kanalcoin.com from Cointelegraph.
In the Economic Summit of the Bankers Committee held at the Central Bank of Nigeria, Osinbajo also said that all state administrators must be prepared to face these rapid changes in financial technology.
"We need to be prepared for that seismic shift, and it may come sooner rather than later," said Osinbajo.
Osinbajo also briefly mentioned decentralized financial technology or what is often called DeFi. According to Osinbajo, DeFi is indeed designed in such a way as to challenge the conventional banking system.
"Decentralized finance, using smart contracts to create financial instruments, instead of a central financial intermediary, such as a bank or broker, is regulated to challenge traditional finance," said Osinbajo.
Osinbajo also emphasized that his party must continue to be careful in responding to developments in financial technology that are getting more and more sophisticated here. All parties must not act out of fear, but must be armed with relevant knowledge.
"The point I make, is that some of the interesting developments that we have seen require caution and care in adopting them and these have been very well articulated by our regulatory authorities," Osinbajo said..
"But we must act with knowledge and not with fear. We must ensure that we are in a position to benefit and in a position to prevent adverse side effects, or any of the contingencies, even criminal action, that may arise as a result of adopting or taking any of these options," Osinbajo added.
Osinbajo's attitude seems to provide fresh air for crypto users in Nigeria. This is because the Central Bank of Nigeria (CBN) has a different view from Osinbajo. In February, CBN issued a statement regarding their stance on crypto.
The Governor of CBN said that crypto assets were not legal and recognized assets. In fact, CBN also prohibits banking interactions with crypto exchanges. In fact, Nigeria is one of the largest crypto users in the world.
(*)