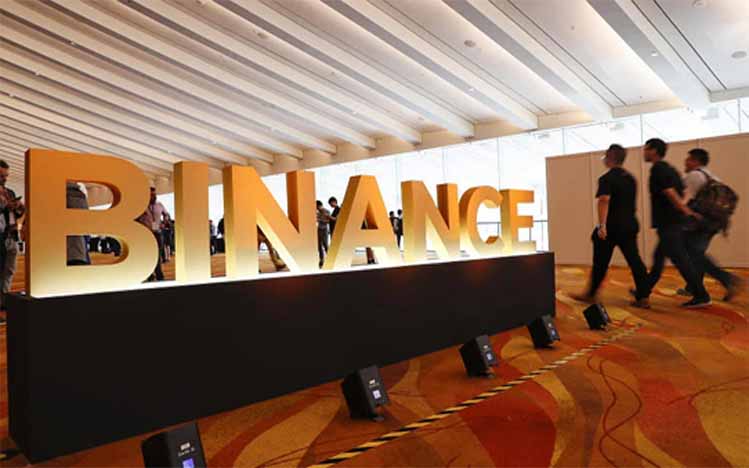 Kanalcoin.com (NEWS) – Claiming to comply with local and global regulations, Binance, the world's largest crypto exchange, removed several banks from its payment options. Especially the banks that are subject to ground sanctions. And that means, the loss of the user's choice to make peer to peer payments using the ruble currency.
This incident coincided with the United States (US) Department of Justice (DOJ) investigation into allegations that Binance helped transfer individual money from Russia abroad.
"Payment methods on the Binance peer-to-peer platform that do not comply with the company's compliance policies are no longer available on the platform," explained Binance.
Of course, this goes against Binance's earlier statement. Binance has firmly stated that it has no relationship with any Russian bank with regards to P2P services. Collaboration with traditional financial systems (TradFi) that is on any sanctions list.
But in reality, Rosbank and Tinkoff Bank, two banks that are on the blacklists of America, Canada and the European Union, are included in Binance's partners. Traders said they could use the services of the two banks to make payments.
Through these two banks, clients can convert funds into Binance balances with an intermediary layer. Even Binance is also suspected of facilitating the ruble trade by involving the two troubled parties. It is acknowledged by the client that they can still make transactions using the two banks 25/8.
As is known, P2P services are carried out by providing detailed bank account information. Buyers can immediately receive funds to their bank accounts. From this transaction Binance gets a commission for the trading services it provides.
This will further narrow the space for Binance. Given that Binance is still facing lawsuits from the Securities and Exchange Commission (SEC) and the CFTC.
OKX and Bybit Remove Service to Thinkoff Bank and Sberbank
The behavior of removing banned banks as partners carried out by Binance was also carried out by two other crypto exchanges, OKY and Bybit. The two crypto exchanges also removed banks from Russia from their list of partners. This was done after the US government carried out a crackdown on crypto entities that were still serving transactions from banned banks.
The West imposed a wave of sanctions against Russian individuals and entities not without reason. And will continue to be tightened along with the invasion of the country. Even the European Union extended its sanctions against Russia until January 31 next year.
"In addition, the US also imposed sanctions on the founder of Alfa Group, Mikhail Fridman and the members of the supervisory board, Petr Aven, Alexei Kuzmichev and German Khan," the report states.
Several US sanctions were also imposed on guarantors based in Russia. such as JSC Commercial Bank Solidarnost, JSC Tinkoff Bank, CB LOCKO-Bank JSC, Unistream Commercial Bank JSC, and Petersburg Social Commercial Bank JSC.
(*)