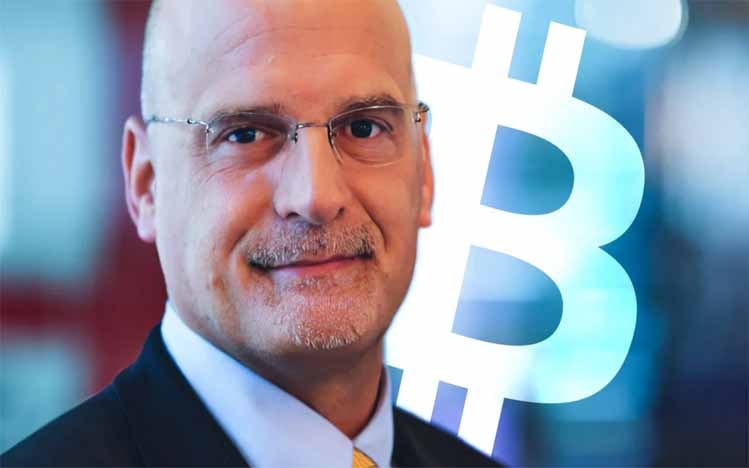 Kanalcoin.com (NEWS) – Mike McGlone, a Bloomberg analyst, said that the relationship between stock movements and Bitcoin price movements is at its strongest. Not even Mike McGlone believes Bitcoin can move back into the mainstream.
This is evidenced by the movement of Amazon's stock price which moves twice as long as the movement of Bitcoin's price. The Bitcoin he bought in 2011 has grown significantly over 12 years. Things that have never been found in the movement of stock prices like Amazon.
Mike McGlone wrote a post on Twitter saying a vulnerable asset like Bitcoin could experience a drop in price when more people buy it to invest.
Bitcoin has increased 26,000 times since it first traded at $1 in 2011. This is the same as the increase in Amazon's stock price in about 25 years. In 12 years, BTC could rise to $26,066.
Even though Bitcoin has decreased by up to 50%, that doesn't mean its performance is inferior to Amazon. Bitcoin still performs the same despite returning to a price of $10,000. Bitcoin and Amazon stock prices have both fallen below their late 2020 levels. "Bitcoin was priced at around $26,000 on August 28th slightly below its end-2020 price, similar to Amazon.com, with performance implications." Obviously McGlones.
Bitcoin Price Speculation
Bitcoin is indeed the oldest coin as well as the most established token in cryptocurrency. So, it's no wonder that many are speculating about the price of Bitcoin. There are two leading analysts who predict the price of bitcoin will decline to the level of $ 23,500. Namely Doctor of Profit and Immortal at X.
Doctor Profit analyzes that September was the month that made Bitcoin's decline even more pronounced. The same thing was also conveyed by Immortal at X. However, he was more optimistic that September was the last drop so that finally BTC could go back up the following month.
Other optimistic statements also came from BeInCrypto, StormGain crypto exchange expert Dmitry Noskov. He predicts that the Bitcoin price could surpass $30,000 by the end of this year.
McGlone analysis is known for having a different way of analysis. He uses and sees the unique trend of Bitcoin compared to other commodities. McGlone noticed a "great depression" in Bitcoin on August 24th. The term for the great depression is the decline experienced by the stock market movement that occurred in the 1930s.
JPMorgan reports that the recent selloff in crypto assets is "largely past." it means that there is increased activity in the Bitcoin futures market as a positive indication of rising Bitcoin prices for some time to come. Regardless of whether it is true or not, Bitcoin remains the most established and oldest token in the history of cryptocurrency.
(*)