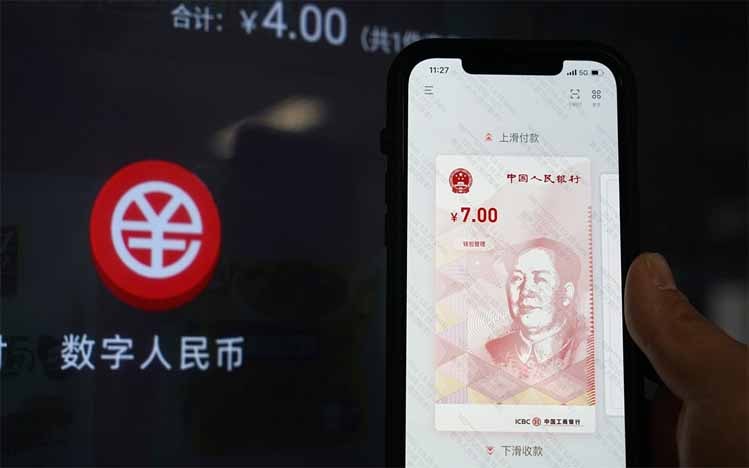 KANALCOIN NEWS – China will offer health insurance policies in digital Yuan. It aims to expand its use to the people in the Bamboo Curtain country.
Reported by Kanalcoin.com from News.Bitcoin.com, the Yuan digital insurance policy itself is the result of a form of cooperation between Ping An and the Central Bank of China, in this case as a promoter of the creation of a digital Yuan.
The purpose of the insurance is to support the policies of the Chinese President, Xi Jinping, who wants to create digital economic innovation by developing digital currency electronic payments (DCEP).
The Yuan digital insurance policy has been launched for the first time by Ping An as the largest insurance company in China.
The launch was carried out in Shenzhen, Guangdong province, which is also one of the testing sites for the use of the digital Yuan as a form of digital currency from the Central Bank of China.
According to a GlobalTimes.cn report quoted by Kanalcoin.com, the technical provision of insurance is oriented towards health workers working in Nanshan district, Shenzhen.
The yuan digital insurance will be provided to members of the medical team in three types. The first is in the form of compensation worth 300,000 yuan (approximately Rp. 671,566) which will be given to medical personnel who have died exposed to COVID-19.
Then, the type of insurance given to medical personnel diagnosed with Covid-19 is 50,000 yuan or equivalent to Rp. 111,928. Finally, another type of insurance is in the form of compensation of 50,000 yuan for medical workers who died unintentionally and not due to being infected with COVID-19.
However, they do not immediately get it for free, but the applicants have used a yuan digital wallet as a means of payment. The yuan digital wallet itself can be obtained by installing the RMB (Renimbi) application on the cellphone.
So that the purpose of using RMB can also be expanded to scenarios for claims, payments, and other insurances.
In fact, according to an assistant professor at the Gaoling School of Artificial Intelligence, Renmin University, Wang Peng, with this digital insurance, people can get used to using RMB more widely.
"This move aims to cultivate user habits for a wider range of application scenarios, as previous trials mostly targeted e-commerce and online payments," said Wang Peng.
Previously, the policy of using the digital Yuan itself was being tested since early 2021 by the Chinese government in five major cities. The five cities are Suzhou, Beijing, Chengdu, Shanghai, and finally Shenzen, where the giving is done through red envelopes or red packets and lotteries.
So far the yuan digital currency has been disbursed at a trial stage of $40 million in red packets with $35 million of which has been spread across the five metropolitan areas. Tests conducted since mid-October 2021 in Shenzhen have distributed 50,000 red packets containing 200 digital yuan each.
(*)