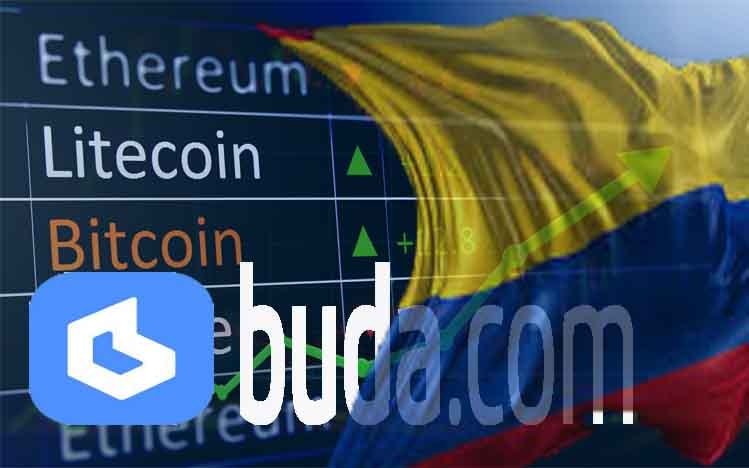 KANALCOIN NEWS –  One of the Cryptocurrency Exchanges formerly known as Surbtc, Buda Crypto Exchange, has reportedly become the subject of a Colombian banking embargo according to local news sources there. The Cryptocurrency Market Exchange is from Latin America and has served markets in several countries, such as Argentina, Chile, Colombia and Peru. Suddenly subjected to a financial blockade by the Colombian banking institutions. The sudden shutdown of a colombia bank account disrupted the withdrawal process for buda colombia customers.
Alejandro Beltran as CEO of Buda, emphasized that Bancolombia, Davivienda, and also BBVA had terminated all financial services provided for the exchange process via email sent by customers. For this reason, Buda will continue to strive to assure its customers that their funds are safely protected despite any disruptions to crypto exchange operations.
Meanwhile, according to news reports from local news outlets, the embargo is also linked to a warning that has been issued by Super intendence in February urging banks to immediately avoid dealing with Crypto Exchange Buda.com. The embargo itself does not target any other Colombian exchanges. Still according to news reports from local media in Colombia that other local crypto exchanges are still open without any hindrance at all. Because neither Panda Exchange nor Bitinka have reported the inconvenience of this problem.
The financial embargo imposed on Buda also comes as parliamentary discussions on cryptocurrency in Colombia are intensifying.
The discussion was attended by representatives from state financial supervision, the Bank of the Republic, and also the National Banking Association. In addition, one of the participants in the discussion, Senator Antonio Wolff emphasized that "The state will take the duty to provide warnings about the risks of operations using cryptocurrencies but even so the State should not take rash actions to prevent and hinder these operations."
"It is very important for Colombia to be able to put forward the issue of cryptocurrency to be at the level of countries that do use this technology," Senator Wolff added.
The sudden embargo placed on the Buda crypto exchange in Colombia was similar in March in Chile, several crypto Market Exchanges in Chile and Orionx were subject to an aggressive banking embargo by 7 Chilean financial institutions, including state-owned bank, Banco del Estado de Chile.
Also Read : Cryptocurrency Exchanges in Chile Call for Certainty Banking Associations
That's why Buda immediately filed a lawsuit with the Chilean courts in order to retain its competitive freedoms which also led to the court ordering Banco del Estado de Chile, Scotia bank and Itau Corpbanca to reopen Buda and Cryptomkt accounts. Meanwhile, Banco del Estado de Chile has confirmed that it has been adjudicated to the court's wishes, however, neither Scotia bank nor Itau have indicated that their intention is to reopen exchange accounts.
(*)