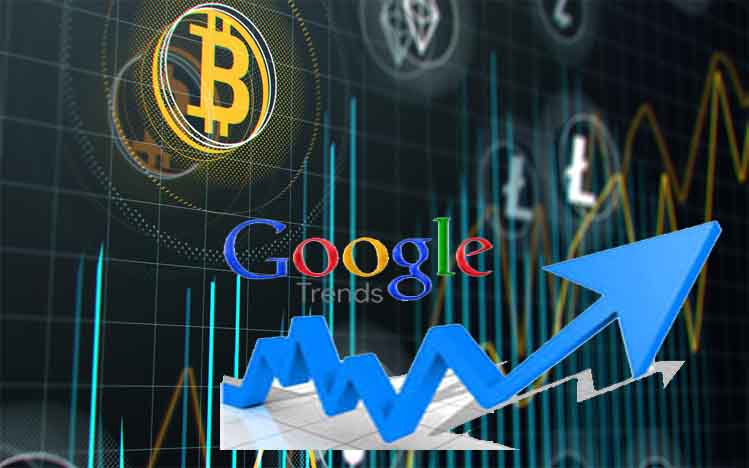 KANALCOIN NEWS –  Recently, Google Trends was conducting a search for the word "Bitcoin", the result was that Bitcoin has decreased by 75% and this has been the case since 2018. This means that the number has halved in just 3 months, CNBC reports June 4.
In addition, the co-founder of Data Track Research and Wall Street Bitcoin analyst, Nicholas Colas, who is also quoted based on a report from CNBC, attributes the phenomenon of the decline that occurs in search engines to the coin rate which has fallen by 50% this year. In an email sent to his client, Colas also said that "Bitcoin needs a new narrative in order to get people's attention back globally.
Meanwhile, Google Trends has also analyzed various periods of popularity through search engines. A value of 100 is taken as the highest peak popularity number for viewing a particular search result. In early January, Bitcoin's popularity was at 36, and dropped to level 9 in early June. The decline continues to occur significantly.
Colas also said that the number of Bitcoin wallets that have just been created has decreased, comparing the current period to the last quarter of 2017 when the bitcoin price was close to $20,000. The growth of new wallets in 2018 until now has only reached 3.7%, while at the end of 2017 it has increased by 7.6% per month.
Colas also concluded that "Bitcoin wallet growth must be above 5 percent per month in order to be able to see that the price is very influential…" because indirectly the psychology of users can also be affected by the decline in this figure.
Read Also : Hotels in Russia Accepting Payments Using Cryptocurrencies During FIFA 2018
Bitcoin is indeed a digital currency that cannot be stable, this also affects other digital currencies. So do not be surprised if the fluctuations in the search engine will be very influential. But until now globally, Bitcoin is still the number 1 digital currency in the world. However, it is not impossible that its position will shift if it continues to decrease in value in the Google search engine.
In addition, Google searches for other digital currencies have also decreased, meaning that it's not just Bitcoin that matters, according to a report from CNBC. Ethereum which is the 2nd largest cryptocurrency in the world by market capitalization has fallen by 70% since the beginning of 2018, while for Bitcoin Cash it has lost 82 percent and for XRP 87 percent.
However, searches for the world's 5th largest cryptocurrency EOS have seen a spike of up to 97% in 2018. CNBC also attributes this to the company's recent fundraising efforts.
(*)