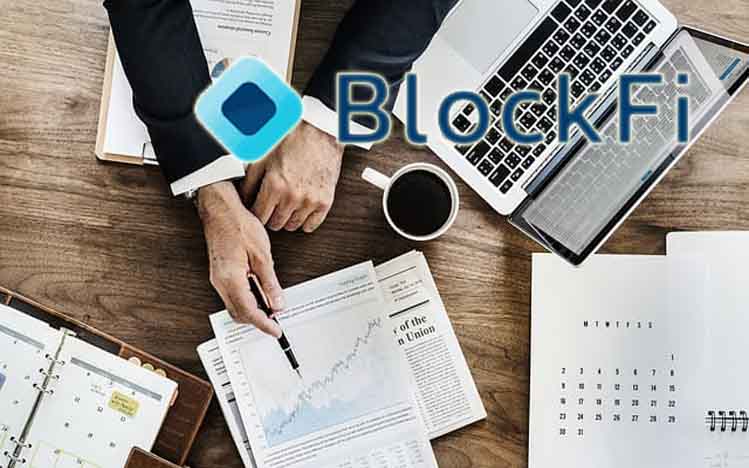 KANALCOIN NEWS – Due to the recent market downturn, Crypto lending companies have responded that the clients of these companies will soon see the changes taking place. In this case, the change in question is that as of April 1, Crypto BlockFi lending companies will raise interest rates on Ether (ETH) and Bitcoin (BTC). So according to the CEO of the company, Zac Prince, BlockFi users who currently have BTC between 0-5 will get an annual percentage yield (APY) of 6%, while those who have 500 ETH will get an APY of 4.5%. In contrast to Stablecoins such as Gemini Dollar (GUSD) and USD Coin (USDC) will maintain an APY rate of 8.6%.
Knowing this news certainly raises the question "why are interest rates changing at this time?". The answer is with the Bitcoin crash that recently occurred due to restrictions from the Corona virus which greatly affected the market, so BlockFi itself reported that its liquidity was also very limited. But the Crypto BlockFi lending company also said that it would not liquidate client loan collateral below 4,500 USD, even though the market was at a low of 3,800 USD. So that's where the decision to raise interest rates occurred and was unexpected, when conditions were considering how traditional financial institutions reacted to changes that occurred in this market.
However Zac Prince sees hope and optimism in the crypto market, where there are reports that BlockFi itself has maintained its 'perfect performance' with 'zero losses'. So the balance sheet of Crypto lending company BlockFi is stronger than ever, and shifts in the institutional lending market have created opportunities that are expanding the company's margins..
After reporting this, the CEO of BlockFi explained how his company has processed the number and volume of daily deposits and withdrawals and became the largest in the history of the platform. So the result of the efforts of the BlockFi team is shown by the occurrence of tens of millions of trading volume that continues without any interruption.
"As the global economy weakens a number of challenges (including the Corona virus pandemic), one must rest assured that BlockFi will remain a stable source of liquidity. And the company will continue to provide best-in-class wealth management solutions to its clients and the wider Cryptocurrency market."
In facing the existing challenges, it turns out that there are prominent investors behind Crypto BlockFi lending companies to help them. Such prominent or major investors include Morgan Creek Digital, Winklevoss Capital and Arrington XRP Capital. So that with this role BlockFi raised 30 million USD in a Series B funding round last February, and made BlockFi's total funding increase to more than 100 million USD since its establishment in 2018. So the BlockFi platform currently offers more than 650 million USD of assets digital.
(*)