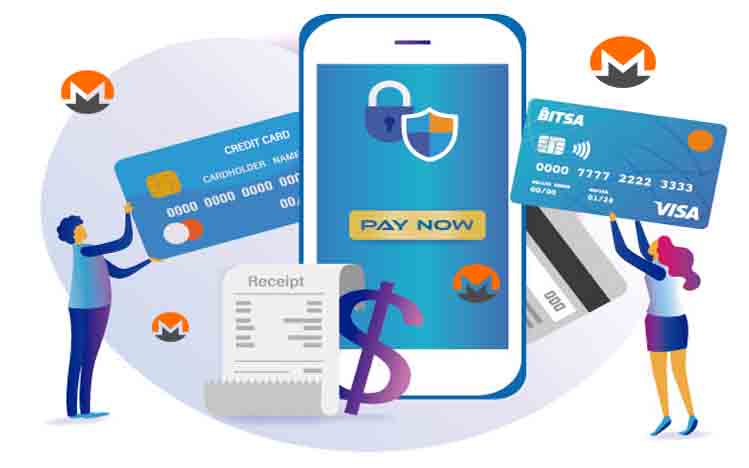 KANALCOIN NEWS – A Monaco-based prepaid card supplier has just added XMR cryptocurrency support to its prepaid cards. Bitsa, one of the prepaid financial technologies, works together with Monero, one of the digital currencies, to provide services to its users. One of the advantages is a financial system that can use Monero digital money in every transaction.
This was disclosed by Bitsa officials, that by adding Monero to Bitsa, the company will open all types of XMR transactions for offline or online payments, and can also be used for transfers between cards. And this was disclosed on February 21, 2020.
Launched in the 3rd quarter of 2019, the Bitsa prepaid card can be used for 12 types of digital currencies including Bitcoin. And can already be used throughout Europe and transfers between banks and various types of payments. Like what the CEO of Bitsa told cointelegraph.
With the addition of Monero to the Bitsa prepaid card, it is one of the cards in the world that delivers the currency into digital currency cards. Is it possible that this will be developed by other countries or other prepaid cards? It could happen, because the development of digital currency is increasingly attracting users, especially those struggling with financial problems.
Another thing was also revealed about the Bitsa prepaid card that added Monero by the CEO of Bitsa: that "we don't know 100% exactly whether we are the first card to add Monero, but we are definitely the first to take advantage of this card with many functions. Of course, this idea is to make Bitsa top up with various funding methods.
Bitsa a company based in Monaco, is a company that provides cards and a complete electronic account, which allows its users to transfer and make payments and services in countries that are included in the SEPA (Single Euro Payments Area). Since its launch, around 30,000 Bitsa cards are prepaid cards of around 150,000 users in 2020.
In November, Bitsa launched Bitsa Young, which is a prepaid Visa card that allows young people in Spain, especially those between the ages of 14 to 17, to do things that teenagers rarely do, such as online purchases, cash withdrawals at ATMs without having to be connected. with a bank account.
It's just that the use of this when applied in our country Indonesia is still not applicable, not only regulations but people who are not familiar with digital currency. Only a few people use prepaid cards. When the era is already using advanced technology, the relevant parties must pay attention to the public about the use of technology, so that our people not only know and recognize but can operate.
(*)