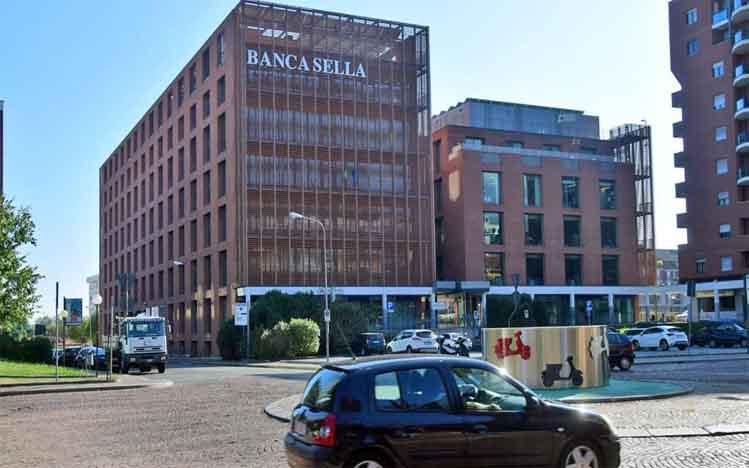 KANALCOIN NEWS – Good news coming from Italy. The country which recently became the place of the spread of the corona virus which claimed the most lives in the world, now has easier access in buying crypto assets, especially Bitcoin.
Lockdown which has been implemented recently has made it difficult for anyone to just do activities. This is what makes a digital banking company, Hype, launch an innovation to make it easier for Italian people to transact Bitcoin. Whether it's buying, selling or just to keep it.
Hype is a digital banking platform that has proven credibility. Launched in 2015, Hype was created by local Italian bank Banca Sella. The purpose of this platform to support transactions with cryptocurrencies is to avoid a financial crisis in Italy due to the corona outbreak.
This is considered effective because it allows Italian citizens not to leave their homes even though they have to do their activities as usual. In addition, with the existence of a digital bank platform, Hype, which allows users to buy or sell their crypto assets, Italian citizens can still earn.
For security issues, of course there is no need to doubt it. Considering that this platform was launched by a well-known bank from that country. The bank only acts as an intermediary or a third party.
For residents who use this platform to transact using Bitcoin, they will only be advised to link their wallet with the Hype account used.
Apart from that, in terms of its own regulation, Hype provides limits to users who make transactions to buy or sell their crypto assets. For those who frequently transact Bitcoin, inevitably they have to upgrade their Hype account.
There are at least 3 types of Hype accounts available. Starting from Starter, Plus and Premium. Although the number of transactions in each type of account is limited every day. Who would have thought that this platform has been widely used by citizens in Italy. More than 1.2 million people transact using the Hype platform as an intermediary.
The existence of the Hype platform is considered a savior tool that makes it easier for anyone to transact more easily without having to leave the house. Apart from that, cryptocurrencies are slowly starting to gain a place in the hearts of Italian citizens.
Since the corona virus has spread all over the world. The prestige of digital payment instruments is now starting to slowly rise, including cryptocurrency and Bitcoin itself. Even though it had experienced a decline in price, Bitcoin is now showing its ability to survive in the midst of a chaotic global economic atmosphere.
Reportedly many stocks and gold prices have decreased, while Bitcoin actually penetrated up to $ 6,000 this week.
(*)