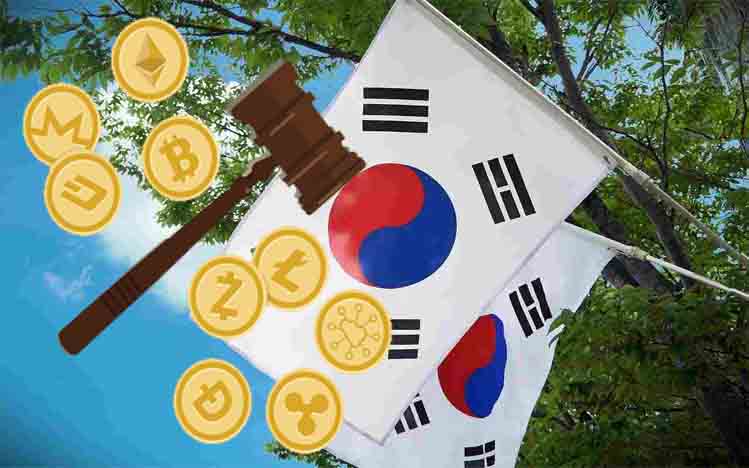 KANALCOIN NEWS – The good news regarding the legality of cryptocurrency trading was recently echoed by the South Korean parliament. This news seems to be a breath of fresh air for the perpetrators and the cryptocurrency community in the Land of Ginseng.
Given that South Korea is one of the countries that is the main place for cryptocurrency trading. In fact, this country is said to be one of the largest trading centers for various digital assets in Asia.
Bitcoin trading was briefly banned in South Korea
Unfortunately, in the first quarter of 2018, the South Korean government officially banned the trading of Bitcoin and several other types of virtual currency such as LiteCoin, Ethereum and many others. It is reported that the prohibition on digital currency transactions and trade in South Korea is to prevent crimes committed through digital currency, such as acts of terrorism, money laundering to tax evasion.
Of course, the news of the ban has become a scourge for holders and people who use this digital currency to make transactions on a daily basis.
Although actually based on the statement of the regulator, cryptocurrency trading there is not completely prohibited. It's just that, transaction actors using this cryptocurrency must include a bank that uses the owner's real name.
Thus, transaction security will be more guaranteed and the bank can monitor if illegal activity occurs on the account in question.
South Korea's passage of a Bill Related to Cryptocurrencyn
South Korea's National Assembly officially passed the draft law on Reporting and Special Use of Financial Information which then legalizes digital currency or cryptocurrency trading transactions.
According to local media, the parliamentary meeting held on this one draft law received support of 182 votes with 0 people rejecting or opposing it..
Based on this law, all companies engaged in cryptocurrency must fully comply with the requirements, including KYC (Know Your Customer) and AML (Anty Money Laundry).
This means that companies engaged in cryptocurrency must report all documents related to these requirements to the South Korean government on a regular basis. In addition, all companies related to this virtual currency and conducting an ICO must be officially registered or cooperate with a bank in South Korea to verify the real name of the user and information related to the bank account.
Apart from South Korea, good news has also just come from India regarding the legality of trading in cryptocurrencies. Previously, the Central Bank of India issued an instruction prohibiting banks serving Bitcoin transactions. The instruction was ultimately rejected by India's Supreme Court on March 4.
With South Korea's entry into the ranks of countries that have legalized digital currency trading, this is expected to increase the prices of several existing crypto assets.
(*)