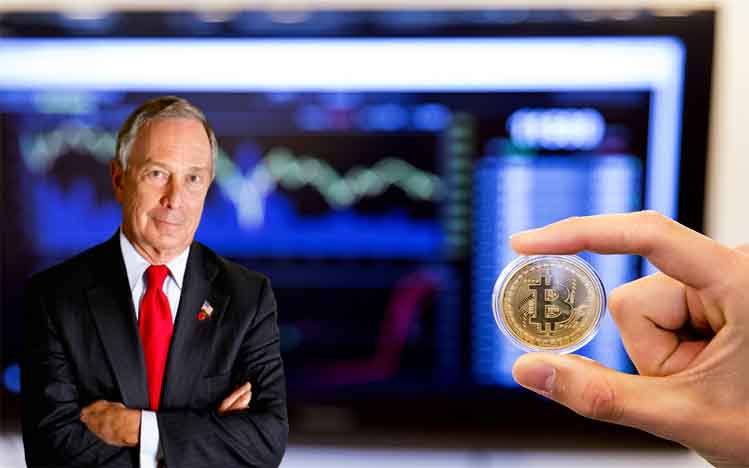 KANALCOIN NEWS – Mike Bloomberg, a billionaire and former Mayor of New York who became the Democratic candidate to win the Democratic ticket and support former Vice President (Joe Biden) in the United States Presidential election next November. Bloomberg, who previously advocated for clarity on crypto regulation, gave the decision to drop out of the race after spending over $620 in three months running the campaign.
After spending around 215 million USD in advertising and failing to capture a number of delegates during yesterday's 'Super Tuesday', Mike Bloomberg gave the decision to drop out of the race. But before Bloomberg declared his decision to drop out of the race, he had planned to legitimize the Crypto market in the United States.
In a Financial Policy Reform in mid-February, the Founder of Bloomberg LP intends to replace parts of state and federal Crypto regulations with clearer laws for cryptocurrency governance. Mike Bloomberg's Crypto policies made him the Democratic party's pro-cryptocurrency candidate after former rival Andrew Yang dropped out of the race in February. Andrew Yang has been a strong supporter of Crypto adoption and the creation of legal Cryptocurrency standards.
The Future of Crypto Regulation in America Post the 2020 Vote
After yesterday's 'Super Tuesday', the front-runners for the Democratic ticket, namely Joe Biden and Bernie Sanders, did not mention anything related to Crypto in the United States in their respective policy presentations during the campaign. But their relationship with 'big tech' could provide clues to the possibility that the two candidates are closer to cryptocurrency regulation.
While supporting some of the critics of Silicon Valley, Joe Biden generally favors the US tech industry. Meanwhile, Bernie Sanders is known for often opposing large and important technology companies such as Facebook, Amazon, and Google. So, a Biden can see that the Libra project proposed by Facebook needs to be scrutinized.
Meanwhile, the current President of the United States, Donald Trump, feels that Crypto is unstable and depends on thin air. So it's possible that Trump's Crypto law could be a response to the utilization of Cryptocurrencies by the likes of China, North Korea, and Iran.
In the absence of Crypto-focused policies from the remaining candidates, the likely future of Crypto regulation in the United States rests with Congress. So that bills related to the Token Taxonomy Act and the Cryptocurrency Act of 2020 are before the country's legislature.
So, by looking at this incident in the absence of Mike Bloomberg, is there another Democratic candidate who will adopt and bring issues related to Crypto policy in the United States in his campaign? Let's wait for the continuation of the future regulation.
(*)