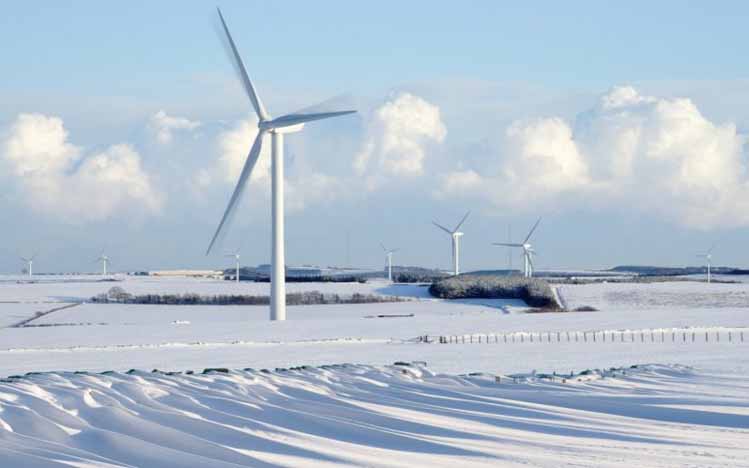 KANALCOIN NEWS – Russian Bitcoin company, Bitcluster has built their own mining office near the North Pole. The area used by Bitcluster is precisely in the city of Norilsk in the Siberian region. This is done by Bicluster in order to save electricity costs.
Russian Bitcoin mining company, Bitcluster made a surprising move this weekend. In a video from Bloomberg released by Kanalcoin.com, the Bicluster mining office is seen in the city of Norilsk.
The city of Norilsk itself is an area that is included in the Siberian region. In addition, Norilsk is also known as the northernmost residential area in the world. In other words, the city of Norilsk is near the North Pole.
In the city of Norilsk there is not only a mining office owned by Bicluster, but there is also a metal mining company MMC Norilsk Nickel PJSC. The company has been there for a long time and is the world's largest producer of palladium.
In addition to palladium, MMC Norilsk Nickel PJSC also produces large quantities of nickel, copper and platinum. This time, Bicluster also built their office there.
Co-founder of Bitcluster, Vitaly Borschenko, said that the mining office in Norilsk will be dedicated to global production. This is because the conditions in Norilsk seem to be very supportive for the mining process.
The reason is that the cold air in the city of Norilsk will later be able to help cool the mining process which has been making Bicluster's devices hot. Bitcluster is reportedly leveraging Antminer S19 and building a modular data center to accommodate ASIC devices in Norilsk.
In addition, Bicluster decided to build a mining office there because electricity costs in Norilsk are very cheap. The reason is that electricity prices in Norilsk are 25 percent cheaper than other places in Russia.
The price of electricity in Norilsk itself is only around $0.039 per kWh. The price is very cheap, apparently because Norilsk produces their own electricity using natural gas and water as a generator.
Meanwhile, the office used by Bicluster is one of the factories owned by Norilsk Nickel that was no longer in use and closed in 2016.
"The place is perfect for crypto mining, cold and the area has a power supply that is not linked to any Russian power grid," said Borschenko as reported by Kanalcoin.com from News.Bitcoin.com.
Thus, Bicluster will become the second largest consumer of electricity in the city of Norilsk, after the mining company Norilsk Nickel. Bitcluster is expected to be able to generate $25 worth of bitcoins per day.
To bring the Antminers that they will use later, Bicluster uses containers that will go to Norilsk. These Antminers will then channel the hashpower to the bitcoin network.
(*)