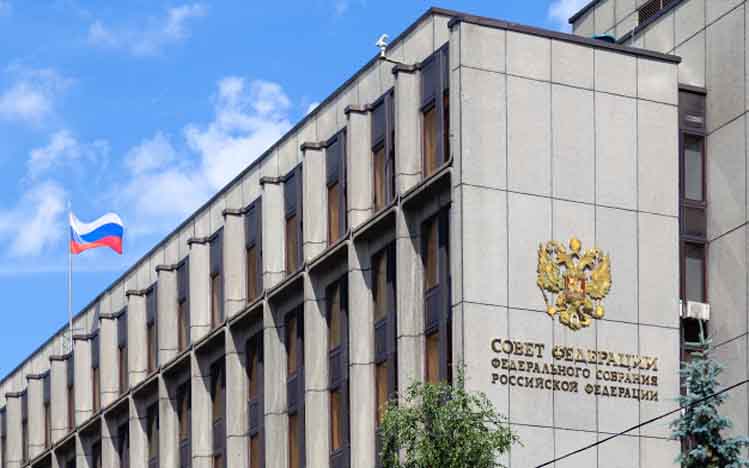 KANALCOIN NEWS –  Russia is rumored to be releasing their first law on cryptocurrencies in January 2021. This will be a good signal for a number of cryptocurrencies to rise, including bitcoin.
Russia will officially release a national regulation regarding cryptocurrencies in their country soon. In this case, the law on digital financial assets is expected to be released on January 1, 2021.
Previously, on July 31, 2020, the President of Russia, Vladimir Putin, had signed the 'Crypto Currency Bill'. The bill was approved by the State Duma, Lower House of the Russian Parliament, on July 22. Apart from that, the bill was also signed and approved by the Federation Council on 24 July.
In the Russian cryptocurrency law, digital currency is defined as a collection of electronic data that can be accepted as a means of payment, not as a monetary unit of the Russian Federation or a foreign country, but as an investment asset.
However, the law states that cryptocurrencies cannot be used simultaneously to pay for any goods and services in Russia. That means Russian citizens cannot buy goods or services using cryptocurrency.
According to a report from the parliament via News.Bitcoin.com reported by Kanalcoin.com, the Russian MP, Anatoly Aksakov, stated that many large companies have asked for the law to be released immediately.
This is because a number of companies pressing the Russian government plan to issue assets in the form of stablecoins. In addition, the parliamentary report shows that the companies interested in the cryptocurrency law are those in the financial sector.
However, not a few are engaged in mining. Most mining companies want to innovate by using cryptocurrencies as a tool to get venture capital.
Nevertheless, Aksakov admitted that this law would still be discussed by members of parliament to standardize the issue of cryptocurrencies and digital assets in Russia.
This is because the Russian Government does not only discuss the issue of mainstream cryptocurrencies in the law. However, the Russian Government also mentioned their future currency, namely the digital ruble.
According to Aksakov, the digital ruble will become a financial solution for Russia in the future and will influence the development of the financial asset market.
"From my point of view, the digital ruble is one of the forms our ruble will have in the future, and it should contribute to the development of the financial asset market," said Aksakov..
In addition to passing laws on digital assets and cryptocurrencies, the Russian Government through the Ministry of Finance has made amendments to the regulations on cryptocurrencies from the relevant ministries.
The amendment in question is the emergence of a certain set of rules that must be obeyed by cryptocurrency owners, exchanges and miners.
(*)
Picture Credit : Freepik