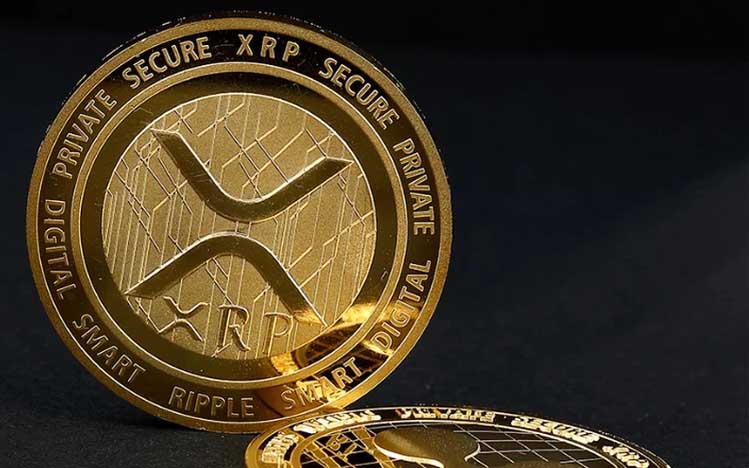 The price of Crypto XRP weakened on Saturday (13/5/2023), as buyers seemed to choose to save their profits after a series of wins over the past six days.
This token is up almost 10 percent in the past week. Remains near its highest level in three weeks. Polkadot stay in the safe zone to start the weekend.
Crypto XRP
XRP is a token or digital asset created by Ripple Labs that resides on the XRP Ledger. The advantage of this token is that it can process transactions in 3-5 seconds.
XRP remains near its highest in weeks approaching the weekend. Although buyers are trying to secure recent gains and are holding back from selling.
As reported by News.Bitcoin, XRP/USD fell to a low of US$0.4627 earlier in the day. After reaching a peak at US$0.4738 on Friday (19/5/2023).
And it remains near its strongest point since April 30, when the price of this crypto coin peaked at US$0.4818. The cause was a breakout in the relative strength index (RSI).
This index moved past the upper limit of 54.00 to record 56.09. And this increase gives a positive picture of the journey of this XRP token.
For this reason, it is possible that buyers will target the US$0.4800 level. Which might reach it later this week, if the RSI moves towards the next level of resistance at 59.00.
Crypto Polkadot (DOT)
Not only XRP crypto. Polka-dot (DOT) also experienced an increase in value on Saturday (13/5/2023). This is the second straight session increase.
DOT/USD bottomed out at US$5.33. And experienced an increase to its highest level at US $ 5.41 the day after.
Today's movement occurred when Polkadot was away from the latest support level at US$5.30. This mild advance has also sent the RSI moving towards the resistance level at 42.00. Barring further bullish pressure. The DOT may reach the US$6.00 level, if the current cap is broken.
The increase in XRP and Polkadot crypto values over the last 6 days from this SRI analysis can be input for traders and investors whether to buy this crypto asset or not. But you should conduct further analysis to get the best investment decision.
About Crypto Polkadot (DOT)
For information only, Polkadot (DOT) is a blockchain network structured to connect a bunch of other blockchains in one unified ecosystem. Created as a multi-chain decentralized network or multi-chain where a small network within it can interact freely.
Polkadot was created by former Ethereum Chief Technology Officer (CTO) Gavin Wood in 2016. In 2017, he founded the Web3 Foundation. Namely an institution that focuses on research and development of decentralized web technologies. One of them is this Polkadot.
(*)
---
Article is submitted
directly by the author
in publishing the analysis, point of view, essay or technical trading of the author. The writing in this article is entirely the responsibility of the author.