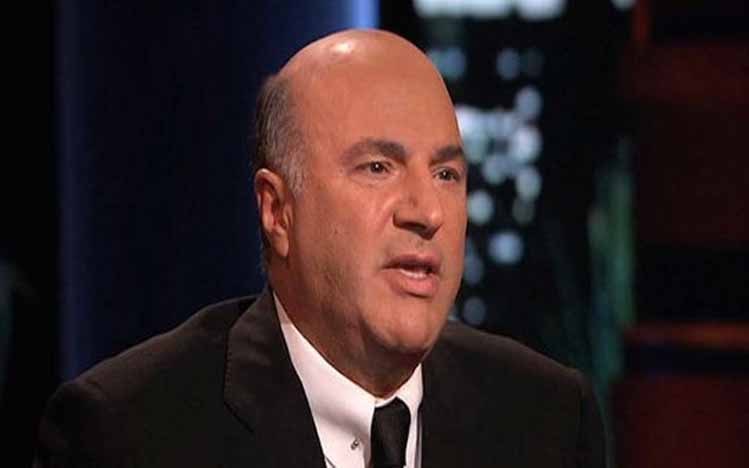 KANALCOIN NEWS – Kevin O'Leary, Shark Tank judge and successful entrepreneur, expressed his views on bitcoin in an interview with CNBC on Wednesday (28/4/2021).
"Bitcoin will always be gold, outperforming other cryptocurrencies," said O'Leary.
He added that Bitcoin will always outperform other cryptocurrencies like Ethereum and others in the long run. Nonetheless, O'Leary still admits that other currencies like Ethereum have also performed well in recent times.
The director of O'Shares ETF also said that Ethereum will always be the silver. Other than the two cryptocurrencies, O'Leary did not discuss them.
In O'Leary's note, there are potential gains for Ethereum if it shifts to a new model. He also added that basically Ethereum will be used as a form of tracking and payment system.
According to O'Leary, however, Ethereum 2.0 in the future will have the potential to be more environmentally friendly by requiring less energy to manufacture. Nonetheless, O'Leary is adamant that Ethereum will never overtake Bitcoin.
"Is Ethereum going to take over Bitcoin? No," said O'Leary as quoted by Kanalcoin.com from News.Bitcoin.com.
O'Leary revealed in February that he had allocated 3% of his portfolio to Bitcoin after the Canadian government approved a bitcoin exchange-traded fund (ETF). He explained that Bitcoin proponents view cryptocurrencies as digital gold and a hedge against impending inflation. up from time to time.
The man who is often called Mr. Wonderful also explains his personal view on Bitcoin.
"Now, Bitcoin is hitting new highs almost every week. This proves that there is interest being brought out from all kinds of institutions that are now trying to figure out: What is currency? Is it an asset? What is property? It can give you an idea of institutional and individual interests," he explained.
Earlier this month, O'Leary said he was only interested in buying "clean" bitcoins that are environmentally mined in clean energy countries, not "bloody coins" from China.
China, which is known to have the largest carbon footprint of emissions in Bitcoin mining, is now starting to tighten its regulations to reduce its carbon footprint.
(*)