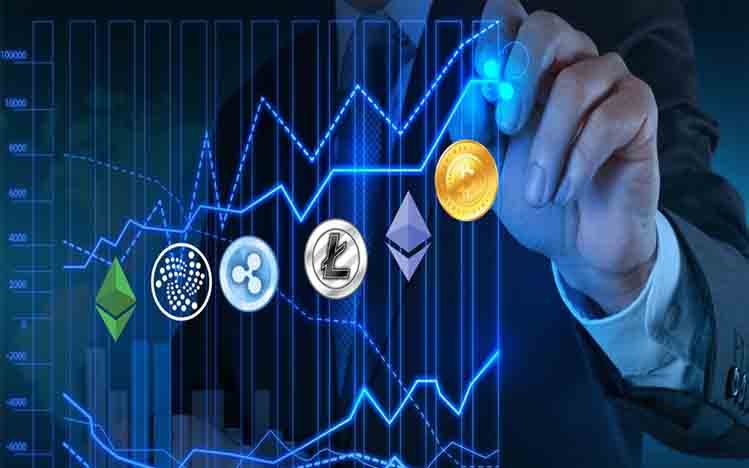 KANALCOIN NEWS – The COVID-19 pandemic has completely changed the way people live around the world. In fact, it can be said that it has affected almost all lines of life, including in terms of social interaction and economic stability. It's no surprise, then, that many cryptocurrency investors are flocking to exchange their coins for cash. This was mainly due to the weakening of the world economy day by day.
However, in fact not all investors take the same action. Based on a report from Messari Crypto, an institution that researches the development of the cryptocurrency market and is based in the United States, there are still as many as three billion dollars of investment stored in stablecoins around the world. This indicates that in fact there are still many investors who have hope that the world cryptocurrency market will return to normal and promise once the COVID-19 pandemic is over.
Global Panic
In recent months, the world has been shocked by the presence of the COVID-19 pandemic. This triggered mass panic around the world due to the nature of the pandemic which threatens the lives of anyone who catches the virus. As a result, the world economy became sluggish and almost paralyzed.
As a result of the pandemic, many investors chose to sell their assets in order to survive. This is evidenced by conditions in mid-March, where the number of cryptocurrency transactions reached its highest point in the United States.
The decrease in the supply of food and medicine is inversely proportional to the increase in demand for these goods, so that their prices have risen quite sharply. This is exacerbated by the occurrence of massive layoffs throughout the world because companies are no longer able to pay their employees due to decreased company turnover.
Investor Trust
Interestingly, in the midst of global panic due to the COVID-19 pandemic, it turns out that there are still many investors who have persisted and kept their cryptocurrency assets. They believe that once this panic ends, the price and potential of cryptocurrencies will return to normal, perhaps even more promising.
One trend that is currently developing among investors themselves is the tendency to invest in digital currencies that tend to be stable, such as stablecoins. This is of course done to minimize the risk they might receive if they insist on continuing to invest in Bitcoin or altcoins.
However, this does not dampen their hopes that one day, when the COVID-19 pandemic is over, they will be able to invest in Bitcoin again. This is because they believe that investing in Bitcoin is very promising, even though, as said Chamath Palihapitiya, CEO of Social Capital, investing in Bitcoin only has a percentage of success of 50%.
(*)