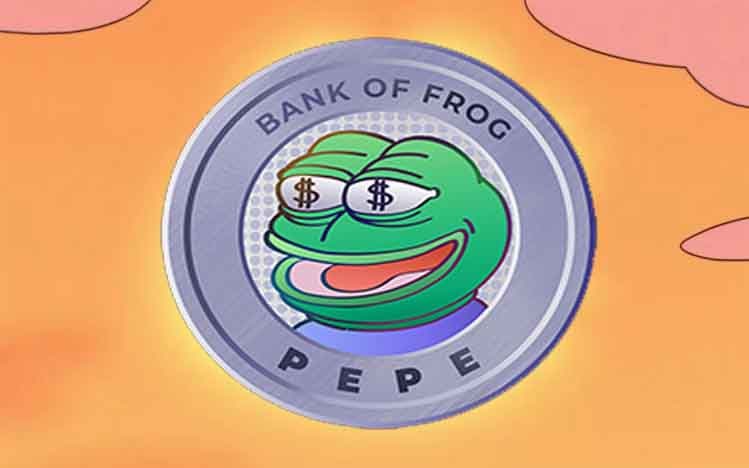 KANALCOIN NEWS – The popularity of MemeCoin made PepeCoin's early buyers into millionaires in just a few days.
According to the Arkham Intelligence dashboard, one of the biggest winners is dimethyltryptamine.eth. Which spent $260 to acquire 5.9 trillion PEPE tokens. He made a profit of over $4 million on the sale of about 56% of his holdings. And still pocketing a PEPE crypto trader balance of 2.56 trillion.
Blockchain analytics firm Arkham Intelligence reports that there are more than 50 accounts holding PEPE worth over $1 million.
As you know, PEPE is a very popular type of Memecoin. It will be launched in mid-April 2023. PEPE coin is able to attract the attention of crypto connoisseurs. Become a competitor to several other types of Memecoin. Like DOGE, Shiba Inu, Floki, and many more.
As the name suggests, Memecoin is a type of crypto coin that has no utility and no intrinsic value. The focus of the goal is to go viral through the explosive nature of memes and how quickly they spread.
On-Chain tweeted is a massively earned account of the meme coin spike. According to a Twitter thread, one wallet, 0xc2450b49, has made over $1.4 million in profit. after purchasing 321 ETH worth of PEPE an hour before Binance listed it.
The same account previously spent $37,000 to acquire 434 billion PEPE on April 18. At that time, they continued to sell and buy back the asset within hours.
Another account, 0x45cf1, received 2.34 trillion PEPE, worth $729,000, about 13 days ago. Onchain analysis shows that memecoin was purchased three weeks ago for $26 via wallet 0x08f12.
The trader has made a $3.4 million profit on the sale while holding 23% of the initial position. His remaining holdings are still valued at around $2 million today.
Meanwhile, users who bought $24 worth of PEPE just as it was launched were blacklisted by the developer. His wallet is now valued at over $7 million at press time.
Memecoin Investment is Volatile But Still Profitable Early Investor
BeInCrypto reports that a $12 investment in Shiba Inu in 2020 could make an investor a millionaire. Quoting Coingecko's research on 10 meme coins, the result is that an investor has to invest an average of $66,298.25 to become a millionaire.
While the prospect of investing in this asset is alluring, Binance CEO Changpeng Zhao says it is a dangerous investment. According to Zhao, investing in meme coins is high risk. Therefore, a crypto trader needs to do some research.
Binance added a statement to strengthen the CEO's statement.
"PEPE has no token utility or value support mechanism. There are also signs that certain insiders or team members may purchase 7% of the total token supply minutes after the TGE." he insisted.
(*)