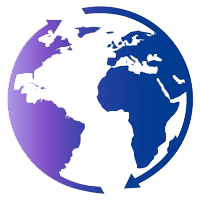 ICO
Ongoing
Feb 18 – May 22, 2023
About
CryptoUnity is a centralized platform with crypto exchange and NFT marketplace, created to encourage people who aren't yet familiar with cryptocurrencies to start trading.

By customizing the user's experience, CryptoUnity wishes to bring in new users, focusing on those with little to no experience in crypto and help them along the way.

The vision is to create an all-in-one platform, which will serve as the only tool users will need to trade with cryptocurrencies. It will contain: a cryptocurrency exchange, an NFT marketplace, a wallet and cold wallet, a portfolio, tutorials, courses and seminars (online or live) on cryptocurrencies and trading, a research section with reports on start-up projects with upcoming ICO/IDO, customer care 24/7.
Token Information
Ticker CUT
Network Binance BEP20
Contract-Address 0xB1ff…B74F
Token Supply 1,000,000,000 CUT
Start ICO Price 0,001 EUR
Target/Hardcap 3,110,000 EUR
Personal Cap 20 EUR – 20,000 EUR
Raise (Not Set)

View More »
Score Rate

The ICO Score Rate is based on ICO reviews, ICO Readiness or Eligibility before it takes place including Product MVP / Project, Team Profile, KYC, Traction (Early Investor, Partnership, etc.), Active Social Media, Company Legality (Doc & Audit), Marketing, from some methods, is not a token performance score after the ICO ends.
Round Table
Private Sale

Ended
Date Q4 2021
Tokens Sold (7%) 70,000,000 CUT
Price 0.001 EUR
Target/Hardcap 70,000 EUR
Launchpad cryptounity.org
📝 Note: –
Presale Slovenia

Ended
Date Q3 2022
Tokens Sold (6%) 60,000,000 CUT
Price 0.005 EUR
Target/Hardcap 300,000 EUR
Launchpad cryptounity.org
📝 Note: –
Presale Balkan

Ended
Date Q3 2022
Tokens Sold (4%) 40,000,000 CUT
Price 0.006 EUR
Target/Hardcap 240,000 EUR
Launchpad cryptounity.org
📝 Note: –
Worldwide Presale

Ongoing
Date Feb 18 – May 22, 2023
Tokens Sold (38%) 380,000,000 CUT
Price 0.0065 – 0.008 EUR
Target/Hardcap 2,500,000 EUR
Launchpad cryptounity.org
📝 Note: –
View More »
Media
Tokenomics
Total Supply: 1,000,000,000 CUT
Network: Binance BEP20
Token Contract: 0xB1ff83EF5e44862d634413Be77cA4dC6AC50B74F
Team
| Name | Position | Social Media |
| --- | --- | --- |
| Sandi ŠPENKO | CEO | |
| Anja ŠINKOVEC | CEO | |
| Davor MAJC | CTO | |
| Janik RUMEŽ MILETIČ | Business manager | |
| Ana Branka ŠMALC | Social media manager | |
| Tina NASTRAN | Public relations | |
| Igor JOZIĆ | Crypto analyst | |
| Naoki MURANO | Blockchain developer | |
| Gašper OSLAKOVIČ | Content creator | |
| Anja GANTAR | Graphic designer | |
| Sašo ŠERUGA | 3D artist | |
View More »
RoadMaps
Q1 2023
Submitting documentation for obtaining licenses, whitelisting, worldwide presale, early access testing, exclusive airdrops, launching online workshops application, UI/UX development MVP, Exchange development.
Q2 2023
Upgrading online Workshops application, testing mobile app version 1.0, expanding the team.
Q3 2023
Launching the alpha version of the mobile application, integrating new function on CU Workshops application, CUT as voucher for CU Workshops.
Q4 2023
Cold Wallet Development.
Q1 2024
Launching the beta application version.
TBD
Listing on Coingecko and Coinmarketcap, Listing on PancakeSwap (TGE), CEX Listing, NFT Marketplace, Physical Exchange Offices, CryptoUnity Research.
Additional Information
Early Investor:
(Not Set)

Partnership :
InfoBip Startup Tribe, CERTIK, Lenovo, QuillAudits, Sellsio, HighWater, Numen, KriptoKrat, CryptoDuo, Coinzilla, Tom Strojnik, NinjaPromo, Bitmedia io, SnelwebCenter

The information and data displayed on this page is intended to enrich insights and information and is not used as investment advice or recommendations. Do your own research or contact your independent advisor before deciding to invest.