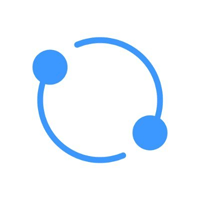 ICO
Ongoing
Feb 20, 2022 – Mar 31, 2023
Token Information
Ticker ZENF
Network Ethereum ERC-20
Contract-Address 0xE9b…c1A5
Token Supply 200,000,000 ZENF
Start Price $0.02
Target/Hardcap $2,020,000
Personal Cap $50 – $5,000
Raise (Not Set)

View More »
Round Table (4)
PreSale Round I

Ongoing
Date Feb 20 – Mar 31, 2023
Tokens Sold 6,000,000 ZENF
Price $0.02
Target/Hardcap $120,000
Launchpad token.zen.land
📝 Note: 3 months cliff, linear block-by-block release in 3 months
PreSale Round II

Upcoming
Date Apr 01, 2023
Tokens Sold 10,000,000 ZENF
Price $0.03
Target/Hardcap $300,000
Launchpad token.zen.land
📝 Note: 3 months cliff, linear block-by-block release in 3 months
PreSale Round III

Upcoming
Date May 01, 2023
Tokens Sold 20,000,000 ZENF
Price $0.04
Target/Hardcap $800,000
Launchpad token.zen.land
📝 Note: 3 months cliff, linear block-by-block release in 3 months
IDO

Upcoming
Date Jun 30, 2023
Tokens Sold 16,000,000 ZENF
Price $0.05
Target/Hardcap $800,000
Launchpad Uniswap, Pancakeswap
📝 Note: Fully unlocked at IDO
View More »
About
Zenland is the first no-code smart contract platform where anyone buying or selling products/services can be sure the deal is safe.

Zenland Fee (ZENF) is an ERC-20 utility token of the Zenland smart contract platform. Token integration with the escrow platform and its deflationary model ensures robust tokenomics and its value-driven utility.
Media
Tokenomics
Team
| Name | Position | Social Media |
| --- | --- | --- |
| Dior Khasanov | The founder & CEO | |
| Ruslan Sh. | Team lead & backend developer | |
| Ravshan H. | Front end developer | |
| Olim R. | Product (UI/UX) designer | |
| Khusan K | QA manager | |
| Rakhmatilla A | Market analyst | |
| Mila K. | Content writer | |
| Aziz U | Assistant write | |
View More »
RoadMaps
Q1 2023
Phase II beta testing, TGE Strategy Development, Whitepaper v.1.0, Documentation V.2.0, Token Contract Audit, Token Minting, Ad/Bounty Campaigns
Q2 2023
Pre-approved model development, User items listings/moderation, Zenland mobile optimatization, Early adopters program, Strategic L1, L2 Partnerships, ZENF token IDO
Q3 2023
Profile Security and Analytics, Full Profile Reputation Analytics, Platform's multichain compatibility, Fraud Report System, Whitepaper v.2.0, Niche Marketing Ads
Q4 2023
Full EVM-Compatibility, More Networks Integration, Custom Network settings, Support for more stablecoins/token, Documentation v.3.0, Marketplace launch, multichannel Marketing
Traction
Early Investor:
(Not Set)

Partnership :
(Not Set)

The information and data displayed on this page is intended to enrich insights and information and is not used as investment advice or recommendations. Do your own research or contact your independent advisor before deciding to invest.