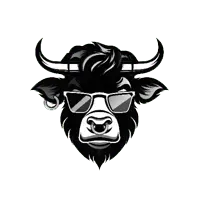 ICO
Ended
May 25 – Sept 27, 2023
About
The little guy challenged Wall Street in the infamous GameStop fiasco of 2021, and the legacy of those brave Wall Street Bets heroes endures until today.

Born out of that movement is Wall Street Memes – the ultimate expression of the internet's triumph over rampant capitalism. "Greed is good," said Gordon Gekko in the '80s as he got rich off useless stocks. Around 30 years later, hundreds of arguably even more useless meme coins allow ordinary people to do the same.

Wall Street Memes is tokenising the movement. Join the $WSM army today and prove that greed is, indeed, very good.

View More »
Token Information
Ticker WSM
Network Ethereum ERC20
Contract-Address 0xb62…dfadef
Token Supply 2,000,000,000 WSM
Start ICO Price 0.0250 USD
Target/Hardcap 30,557,000 USD
Personal Cap N/A
Raise (Not Set)
Score Rate

The ICO Score Rate is based on ICO reviews, ICO Readiness or Eligibility before it takes place including Product MVP / Project, Team Profile, KYC, Traction (Early Investor, Partnership, etc.), Active Social Media, Company Legality (Doc & Audit), Marketing, from some methods, is not a token performance score after the ICO ends.
Round Table (Token Sale)
Stage 1

Ended
Date May 25 – Sept 27, 2023
Tokens Sold (50%) 1,000,000,000 WSM
Price 0.0250 USD – 0.0337 USD
Target/Hardcap 30,557,000 USD
Launchpad Platformwallstmemes.com
📝 Note: –
Video / Screenshot
N/A
Tokenomics Review
Total Supply: 2,000,000,000 WSM
Network: Ethereum ERC20
Token Contract: 0xB62E45c3Df611dcE236A6Ddc7A493d79F9DFadEf
RoadMaps
PHASE 1 (FOUNDATION)
Smart Contract Development, Community Building, Branding and Marketing, Merchandise & Swag.
PHASE 2 (LAUNCH)
Token Launch, Partnerships, Token Listing, Exchange Listing, Awareness Campaigns.
PHASE 3 (COMMUNITY EMPOWERMENT)
Gated Community, Market Cap Goal, Tier 1 CEX Listings.
Listing on Exchange Schedule
| Date | Exchange Name | Announcement Link |
| --- | --- | --- |
| Sept 26, 2023 | OKX Exchange | View |
Additional Information
Early Investor:
(Not Set)

Partnership :
(Not Set)

The information and data displayed on this page is intended to enrich insights and information and is not used as investment advice or recommendations. Do your own research or contact your independent advisor before deciding to invest.