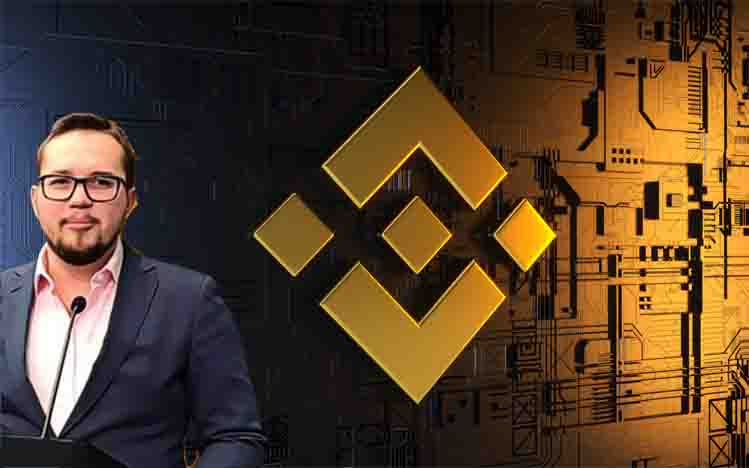 KANALCOIN NEWS –  Binance, the second largest cryptocurrency exchange by 24-hour volume, recently hired an executive from Huobi which is one of its main competitor exchanges. An executive named Josh Goodbody who was made the new director of Binance. The purpose of recruiting Goodbody is for the institutional growth of Binance business in America Latin and Europe.
These two areas are indeed the main markets for Binance at the moment. It is hoped that Goodbody will help cryptocurrency exchanges expand into the region. In his role as the new director of Binance, Goodbody will be focused on product offerings designed for both retail and institutional investors. Binance is already active in Latin America after launching a fiat gateway in the region last month.
A new platform called Latamex operating under the Binance Fiat Gateway was announced on December 19, 2019. The platform allows its users to buy cryptocurrencies directly and is linked to the Settle Network. The initial launch of the platform in Argentina and Brazil also allows direct buying of Bitcoin (BTC), Binance Coin (BNB), Ether (ETH) and Binance USD Binance stablecoin (BUSD) in Argentinian pesos or Brazilian reals.
Meanwhile in Europe, Binance has added six new trading pairs against the euro since January 3. The new pair follows the addition of euro deposits and withdrawals in November 2019. This includes identical services for the Russian ruble, Ukrainian hryvnia and Kazakh tenga. Goodbody himself worked for Huobi in Europe and the US before joining Binance.
In November 2019, he also formed the Institutional Business department. The department is a team that specifically targets institutional products. Where the exchange recently launched a platform called Huobi Brokerage.
Goodbody is also experienced as a financial attorney. He advises major corporations such as JP Morgan, Credit Suisse and State Street.
If you look at his LinkedIn profile, Goodbody has also been an adviser at Equilibrium, which is a network for decentralized cryptocurrency-backed financial products. In a statement, Goodbody said Binance had built a solid foundation of trust to drive the cryptocurrency's further growth.
"I am humbled to join a team that shares the same guiding philosophy. That democratizing money can make such a significant impact on people's lives and the opportunity to be a part of this journey with Binance, during a very important growth period," he said.
The US Binance agile also announced that it will be offering staking rewards for algorand (ALGO) and cosmos tokens (ATOM) starting February 1. They also joined Kraken and Coinbase in offering the betting service in the United States.
(*)