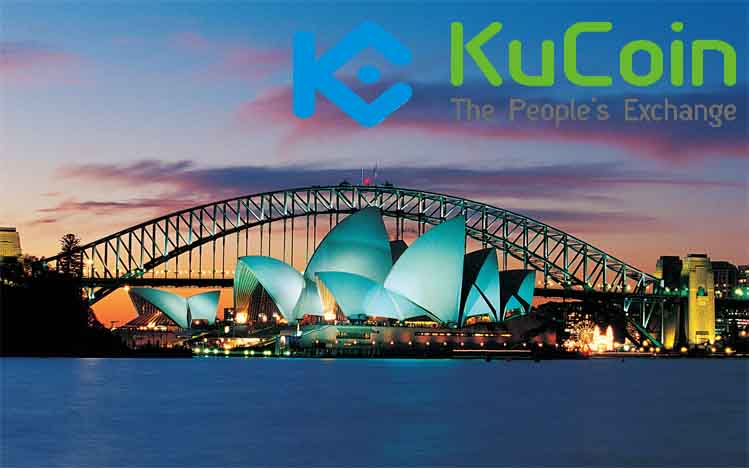 KANALCOIN NEWS –  KuCoin, a Singapore-based Crypto Exchange and quite popular in the Asian Crypto market, has just announced that it will be investing $3 million in Bitcoin for international expansion. KuCoin itself is highly considered for its existence because it has a trading volume of $ 11 million in 24 hours. Meanwhile, the aim of the expansion is also to expand the market to Australia.
according to local news in Australia, a new Joint Venture company has been created which has been co-created with Bitcoin Australia. Later it will also help KuCoin to be able to penetrate the Australian local market.
Rupert Hacket as the Chief Executive Office (CEO) of Bitcoin Australia also responds to this in the report that has been released. He said that the partnership would be carried out together with KuCoin. Where Crypto Exchange KuCoin itself will target individual profits and Bitcoin will help in attracting the mass market.
Bitcoin Australia itself is known to have been established for 3 years, in 2015 to be precise. Since then Bitcoin Australian began to expand its market network to the Netherlands and Canada. The company is also trying to expand into the UK and other European markets in the near future.
Hacket also said that even though Bitcoin and other cryptocurrencies have experienced a slowdown and are losing prices, he believes that existing investors still have an interest in buying and selling crypto.
"KuCoin is built for speculating investors and offers at least up to 300 different cryptocurrencies for buying and selling and no onboarding. It will also effectively create an exchange for intermediate and advanced traders. Meanwhile, taking a mass approach is also a strategic step that we are taking. We will try to build a retail experience that is friendly for consumers and people who will enter the market while supporting KuCoin to be able to take trading to the next level."
Currently Crypto Exchange KuCoin already has approximately 4 million users who trade on the platform they created. Meanwhile, the staff has reached more than 400 people who work for them. For each month the number of transactions can reach up to $ 500 million per month. This is already a sufficient size to be able to expand the market to Australia. KuCoin also believes that investing in Bitcoin Australia will greatly help to expand the market to 30 markets within the next 2 years. But right now KuCoin is still operating for 3 markets only.
Hacket also said in his interview that the KuCoin expansion was the right move. Because now Australia has become one of the countries that is quite progressive when cryptocurrencies start to enter. Australia is already one of the most advanced countries in terms of adapting to cryptocurrencies and blockchain technology.
(*)