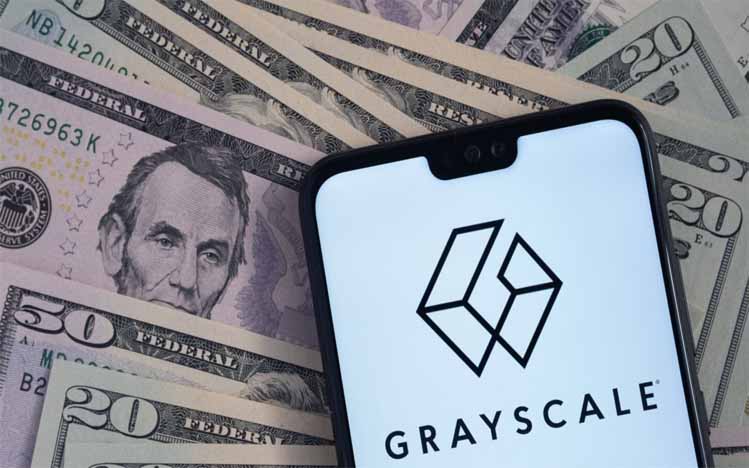 KANALCOIN NEWS – Grayscale asset management firm Dana DeFi announced in a recent update that it has added Lido DAO (LDO) to its portfolio in large numbers. The goal is to rebalance the various funds.
Staking with Lido is More Popular
Liquid staking is a form of crypto staking that allows owners of proof of stake (PoS) tokens to get replacement coins for what they have deposited and a key to staking.
Meanwhile, what is called staking is locking a number of crypto tokens into the blockchain to support blockchain operations. Like securities, the returns are in the form of cryptocurrencies as well.
In the post-Shappella Ethereum landscape, liquid staking is one of the preferred ways of staking ETH. And Lido has triumphed as the decentralized software of choice as staking has soared since Ethereum's big upgrade.
As of Saturday morning, over 10 million ETH was staked via liquid staking pools. Of this amount, Lido accounts for nearly 80%.
Staking with Lido is now very popular. Making Ether now the seventh largest cryptocurrency by market cap. tETH's market cap now beats Cardano (ADA), Litecoin (LTC), and Solana (Sol).
This makes it the most successful coin to emerge from the contemporary DeFi ecosystem. There is much more value locked up in Lido than DeFi tokens like UNI and KUE, as well as the DeFi stablecoin Dai.
LDO Token Contributes More Than 19% of Grayscale Assets
Grayscale DeFi Fund currently manages around $3.1 million USD in assets. And the LDO token accounts for more than 19% of the assets in it. Grayscale is selling some of its existing DeFi investments to raise funds for the purchase. However, no assets are removed from the portfolio.
Considering that the fund held zero prior LDOs, the decision to invest in cryptocurrency marks significant confidence in the DeFi protocol. The only asset the fund has more of is the Uniswap UNI token, which makes up over 45% of its total portfolio.
Grayscale Gets Higher Authority
With sufficient LDO capacity in place, Grayscale will now be eligible to vote on Lido's governance proposals. Grayscale will gain higher authority in the DeFi ecosystem by participating in the Lido DAO election.
After getting a vote to determine the development of Lido, investors can shape policies in its favor. And the next question is will Grayscale embrace liquid staking derivatives like stETH now that it has become a Lido stakeholder?
From a blog post last year, Grayscale stated that:
"While we are not currently staking assets in any of our investment vehicles, our team has been working diligently to identify solutions that can enable our investors to gain exposure to the rewards associated with staking while mitigating risk."
As of now there has been no further announcement on the topic. But Grayscale's new exposure to LDOs could pave the way for its funds to start staking their existing assets.
(*)