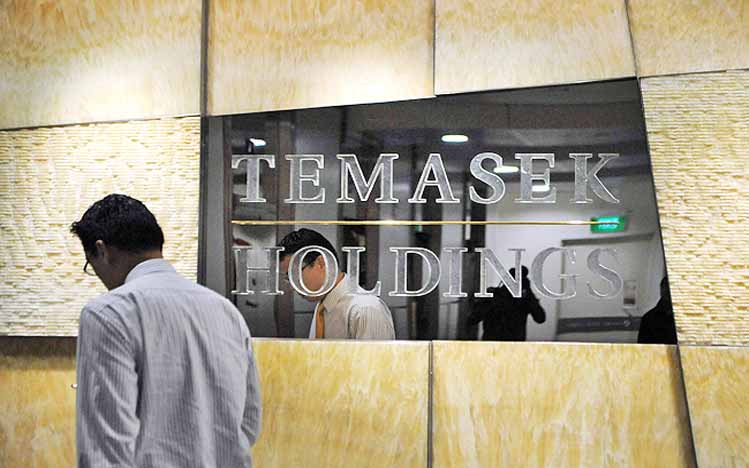 KANALCOIN NEWS – Gray clouds seem to be hanging over Temasek Holdings. The Singapore-based investment company was forced to cut the salaries of its employees due to its investment in crypto FTX which was reportedly bankrupt. This salary cut is not only for marketing staff employees. But also, on their management team.
Reporting from the Reuters news agency, Temasek made this salary cut on Monday (29/5/2023). Or six months after reviewing the fate of their investment in FTX which experienced a write-off with a value of US $ 275 million.
Temasek Chairman Lim Boon Heng issued a statement posted on the official website of Temasek Holdings. Lim Boon Heng said that although this incident was not due to Temasek's fault, the Investment team and Temasek's senior management team tried to take responsibility for this. By making compensation cuts.
Temasek did not specify the amount of the compensation cut. Just said its investment cost in FTX was around 0.09 percent of its net portfolio value of S$403 billion (US$304 billion) as of March 31, 2022. But now they have no direct exposure regarding cryptocurrencies.
In the past year, Temasek has also conducted extensive due diligence on FTX. The results of the audited financial statements at that time showed that FTX was indeed profitable and worthy of being a portfolio of Temasek Holdings.
Not only Temasek Holdings. Several other FTX support companies such as SoftBank Group Corp's Vision Fund (9984.T) and Sequoia Capital have also reduced their investment value to zero. After FTX filed for bankruptcy protection in the United States last year.
Lim also added that there was intentional fraudulent behavior hidden from investors, including Temasek. This has been suspected by prosecutors and acknowledged by key executives at FTX and its affiliates. But Lim and the Temasek Holding team were disappointed with the results of the investment made. Which resulted in the company's reputation that has been built decades.
Lim admits that there is always a risk in every investment. But it should strive to invest in new sectors and emerging technologies. In order to understand how these areas can influence the business and financial model of Temasek's own portfolio. Can the investment be a future value driver in a changing world?
Ho Ching, Boss of Temasek Holdings, said that Temasek did not only suffer material losses. But also risking the reputation of the company and its staff. According to him, investment failure caused by bad company management without supervision is a very embarrassing thing.
It should be noted that Temasek has invested a total of US$275 million in FTX between October 2021 to March 2022. This is equivalent to 0.09 percent of Temasek's net portfolio value of US$403 billion as of March 31.
(*)