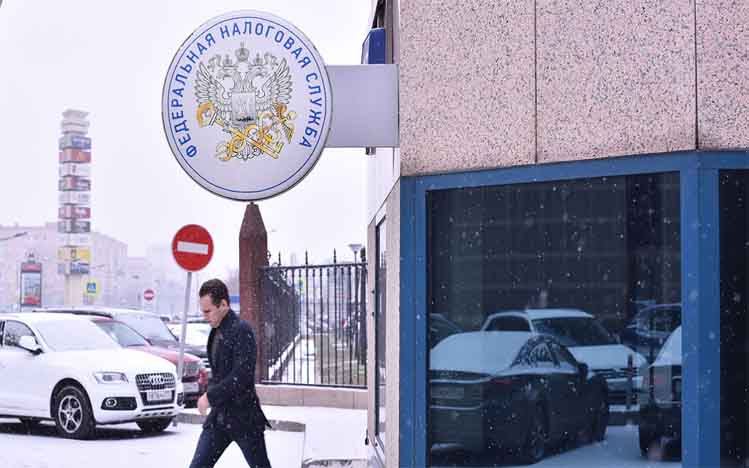 KANALCOIN NEWS – Deputy Minister of Finance Alexey Moiseev in an interview with the Izvestia daily said that the Federal Tax Service of Russia (FTS) is likely to become the country's main watchdog for the cryptocurrency sector and recognize market participants.
Not only as a supervisory function. According to Bitcoin News, according to the concept of Russian regulation currently under consideration, this tax area is also an entry point for cryptocurrency market players.
Russian lawmakers are preparing a bill on crypto assets in a parliamentary session this spring. And one of the drafts is that the Russian government is expected to appoint a state body that will regulate the crypto industry.
Moiseev said that this new policy was still in the discussion stage.
"In the concept that we have developed, the supervisory agency will accept declarations from the public regarding their wallets and transactions. Currently, the FTS does the same for foreign accounts of every crypto owner. Assuming that the agency will also deal with crypto regulation," explains Moiseev.
"Legal entities and private individuals in Russia will be able to carry out crypto mining. Then sell it on foreign markets, or store it." Add deputy minister of finance.
And all these transactions must be reported and taxes paid on the income from the crypto.
Moiseev explained at the St. Petersburg International Law Forum. Petersburg. That information about wallets and transactions will be shared with three institutions. Namely the Federal Tax Service, which, apparently, will become a window for citizen declarations. Currently, they do it for foreign bank accounts, and one of them is a crypto wallet.
And the other two organizations are Russia's financial watchdog, Rosfinmonitoring, and the Central Bank of Russia.
However, the interface for everyone, except for banks, will be the Federal Tax Service," Add Moiseev.
With the wave of Western financial sanctions and restrictions continuing as a result of the Ukrainian invasion, Russia has stepped up efforts to legalize some crypto-related activities. Such as mining and using crypto for international financial settlements.
Currently, four laws are under review in the State Duma. And will adopt the law towards the end of July.
Russia Plans to Legalize Crypto as a Means of Exchange
The head of the State Duma's finance committee reportedly said that Russia legalized the use of cryptocurrencies for international trade in January 2023.
Circulation of cryptocurrencies as a means of payment on the territory of Russia will be prohibited. However, to pay for foreign trade transactions, Russia still assumes the possibility of using cryptocurrencies, one of which is for parallel imports.
The Bank of Russia first nodded and allowed bitcoin payments for international trade settlement. In fact, the Bank of Russia was the most difficult government body to convince given previous calls to ban bitcoin and cryptocurrencies as a means of payment.
(*)