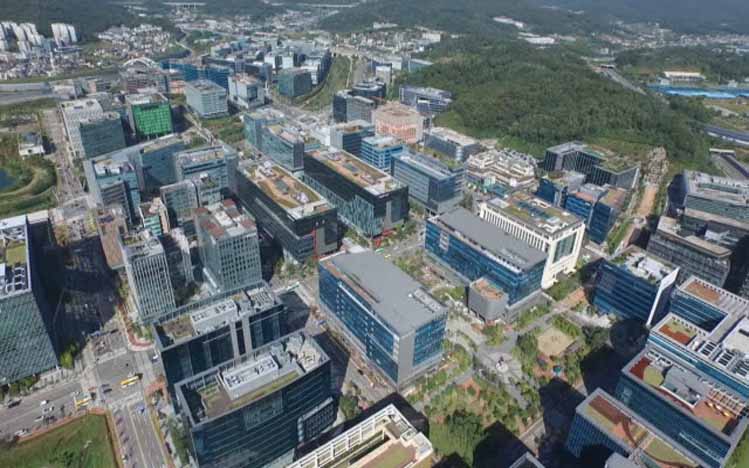 KANALCOIN NEWS – One city in South Korea is rumored to be expanding the use of blockchain technology soon. This is because digital gift certificates will be issued to expand the use of blockchain technology. The city in question is Seongnam, which is the main satellite city in South Korea. Seongnam is known to have implemented a blockchain-powered payment program. The plan is to issue a new digital gift certificate in Seongnam.
In the future, the blockchain technology infrastructure used in Seongnam will rely on a mobile application. The application is called Chak. This was conveyed directly by Kyunghyang Shinmun.
The Chak application is likely to be made by a company from South Korea, namely the Korea Minting and Security Printing Corporation or KOMSCO.
The expansion of blockchain technology in Seongnam has a specific goal, which is to make it easier for seniors and middle-aged residents to use and take advantage of the city's existing blockchain technology.
In addition, blockchain technology developers in Seongnam also hope that blockchain technology can strengthen the use of contactless payments during the COVID-19 pandemic. Thus, the process of transmission of COVID-19 will also be avoided.
Reporting from Cointelegraph, the local media outlet of Seongnam in South Korea said that there are three types of digital certificates, namely cash, check cards and mobile cards. These three types of digital certificates can later be used at 45,000 card dealer locations throughout the city.
Seongnam is indeed known as one of the technology centers in South Korea. In fact, Seongnam has a famous information technology center called Pangyo Tech Valley.
Pangyo Tech Valley itself is an information technology complex that serves as the headquarters of many of the technology giants in South Korea. These companies include Kakao Group, SK Telecom, AhnLabs, Nexon, and others.
Blockchain technology projects in Seongnam are reported to have achieved extraordinary profits. The operator behind the Seongnam blockchain technology project even praised the record-breaking benefits that stablecoins and blockchain projects have brought in 2020.
One of the parties supporting the application of blockchain technology is KEB Hana Bank, which is one of the largest commercial banks in South Korea. KEB Hana Bank reached an agreement with state-backed highway operator Korea Expressway Corporation.
The agreement occurred on Sunday (9/8/2020) local time. KEB Hana Bank plans to bring blockchain-based toll payments to state-run highways. Of course, KEB Hana Bank cooperates with the Korea Expressway Corporation which is supported by the state or in Indonesian it is like a State-Owned Enterprise (BUMN).
(*)