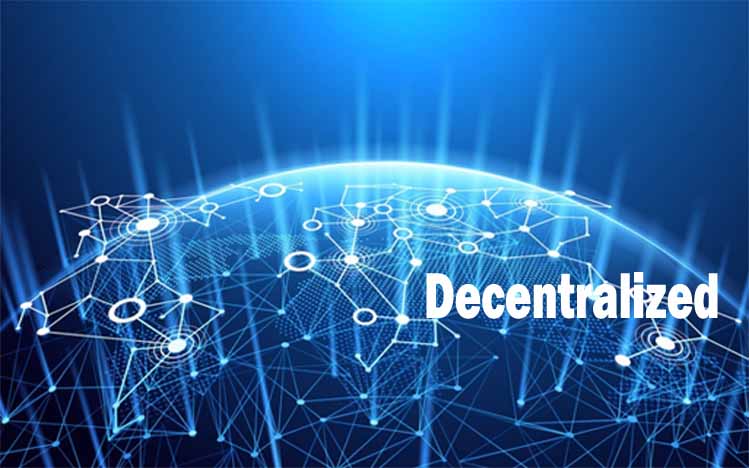 Kanalcoin.com (NEWS) – There were interesting talking points regarding crypto this week. Regarding the existence of decentralization and the absence of decentralization. But is the "d" word only for dissimilar projects?
This explanation was explained by Vitalik Buterin at Korean Blockchain Week. Buterin took to the stage to explain Ethereum's decentralization. In his explanation, he said that running a node should be cheaper and easier. Nodes are computers that participate in a blockchain network to convey transactions and perform validation.
Problems With Ethereum
Node centralization is a challenge for networks. This was acknowledged by Vitalik Buterin, the founder of the world's largest blockchain. To solve this problem, Vitalik Buterin suggested that the chain would reduce the need for full node hardware by using stateless clients.
The way to do this is to allow mobile devices to validate and verify all transactions on Ethereum. Unfortunately, according to Buterin, this method can only last between 10 and 20 years.
The centralization of the Ethereum network needs to be completed urgently. This is a pressing issue for many in the crypto community aiming to shift control of digital data away from company owners and executives.
The Myth of Decentralization
Node centralization does cause its own problems. But that's not all. It turns out problems also occur with company owners and executives.
As the holder of nearly a third of all Ethereum staking shares, Lido Finance's influence on Ethereum is quite large. Ethereum staking increased substantially with Lido holding 32.5% of it. Critics warned that Lido's size could jeopardize Ethereum's decentralized nature and mocked the term.
Evan Van Ness, Ethereum's head of decentralization, said that Lido was the biggest threat to Ethereum's decentralization in history. Not just Lido. XRP token creator Ripple also reduced its holdings to 50% of its October supply last year.
BNB Chain, Binance's blockchain, quickly took down its network and minimized the $566 million hack to $100 million. This was done in response to the attack in October 2022. The way to do this is by coordinating between the 26 validators.
On this basis, it is not surprising that there are questions regarding centralized control and potential vulnerabilities in leaner "proof of stake authority" systems.
Users Only Know the Benefits of Decentralization
Achieving full decentralization in blockchain is an ongoing effort. However, balancing ideal decentralization with real-world usability and efficiency requires compromise. Although full trustless decentralization has not yet occurred, recent years have seen major progress.
Says Richard Meissner, Founder of Safe, decentralization should be invisible to users. Users don't necessarily know that it's decentralized. This equates to people not thinking about the type of database their current service provider uses.
Benefits of decentralization, such as account and fund ownership, censorship resistance, and universal availability. Something that is important to users.
(*)