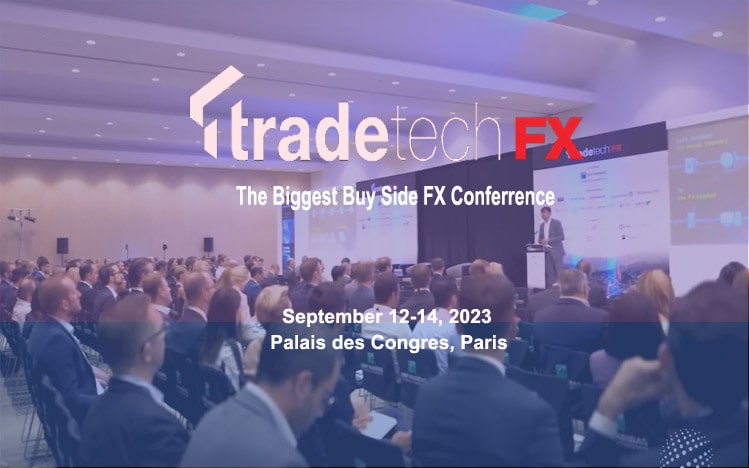 This event will take place in the next,
Register
---
TradeTech FX EU is the only leading conference for Buy Side heads of FX trading. Attend to discuss the growth of trading technology and successfully overcome market structure and regulatory challenges.
The FX landscape continues to be impacted by the Russia-Ukraine crisis, a wave of new data analytics and automation advancements, and a growing interest in institutional digital assets. Now more than ever, buy side FX leaders need to come together to define how to best adapt their trading and investment strategy to stay ahead.
---
James Binny, Global Head of Curency, State Street Global Advisors
David Turner, Head of FX Trading EMEA, Blackrock
Keith Wade, Chief Economist, Schroders
Toby Baker, Head of FX Trading, T. Rowe Price
Gary Collier, Chief Technology Officer, Man Group
Kirstie MacGillivray, Head of Multi-Asset Dealing, Aegon Asset Management
Elke Wenzler, Head of Trading, MEAG
Pierre – Emmanuel Charlier, Head of Trading Innovation, Pictet Asset Management
Cetin Karaskus, Global Head of Quantitative and Analtical Solutions, BP
Ankur Pruthi, Head of F, Norges Bank, Investement Management
Laura Simionescu, Head of Financial Risk, Global Treasury, British American Tobacco
Gordon Noonan, Head of FX & Rates Trading, Schroders
---
Accelerating FX Trade & Workflow Electronification
Capitalizing on New Trends, Technology & Liquidity Pools
Meet The Providers
Navigating FX Trends Post-Pandemic
The Roadmap Institutional Crypto Adoption
Navigating the Fragmented Liquidity Landscape
Adapting to The Latest Regulatory Reforms
---
Linkedin: linkedin.com/company/tradetech-fx-™
Twitter: twitter.com/TradeTechFX
---