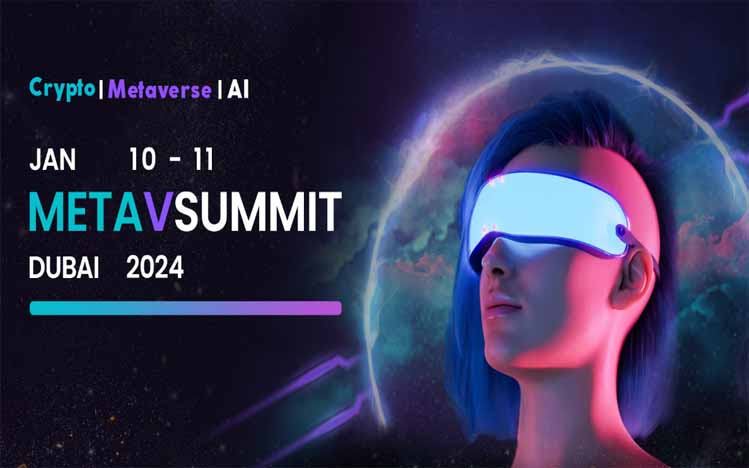 This event will take place in the next,
Register
January 10-11, 2024
At The Ritz-Carlton, Dubai International Financial Centre (DIFC), Dubai, UAE
metavsummit.com
---
METAVSUMMIT 2024 is an event that specializes in helping Web 3.0 Companies (Blockchain, Metaverse and NFTs) and Investors meet under one roof for them to be able to create long-term business relationships.
METAVSUMMIT 2024 attracts investors from across Dubai and the Middle East. Investors attend to find investment opportunities in Metaverse and Web 3.0 companies & startups with a goal to find the next "Unicorn" company.
The Event currently holds the position of being the most focused investment event for the web 3.0 industry. This means that METAVSUMMIT focuses on high-quality targeted attendees. This is extremely important as it makes sure all parties (from investors to attendees) are at the event with the expectations of doing business with one another.
---
Alaa Mohra, Social Media Inflencer and Public Speaker
Carl Runefelt, Forbes 30 Under 30, Cryptocurrency Analyst, Youtuber
Mario Nawfal, Founder of IBC Group
Dr Jane Thomason, Blockchain Meta Thought Leader and Author
Nikita Sachdev, Founder of Luna PR
Sarah Abuagela, Head of Investments at Ceras Ventures
Stephan Ariyan, Co-Founder at Paiverse
Dr. Zayed AI Hemairy, Blockchain & Crypto Gov. Sectors
Rini Basiron, Blockchain & NFT Expert at Dancing Seahorse
Afzal Subhani, Strategic Advisor at GAIA Everworld
Leo Kahn, CEO at Undeads
Boris Pevzner, Co-Founder & CEO at LiveArt
Hasan Algharhy, Founder of Duverse
Harsh Didwania, Head of Technology & Strategy at The Technology Express
Oliver von Wolff, Co-Founder & CEO at Helion Ventures
Gabriel Nicolaev, Founder & CEO of CyCoin
Umesh Pandey, Co-Founder & COO of YuseToken
….
Theo Priestley, CEO at Metanomic
Stanislav Gorski, CTO at Riddec
Matt Hawkins, CEO & Founder of Cudo Ventures
Luis Carrancza, Founder & CEO at Fayre
Daniellius Stasiulis, CEO at Learnoverse
Anoush Ohadi, CTO at Metaverser
Eloisa Merchesoni, Crypto & Tokenomics Expert
Jesús Tortosa, Founder & CEO at The Block Space
Khaled Yassin, Chief of Trading at Flovtec
Misha Hanin, CEO and Co-Founder at DeepDive.Tech
Anamaria Ionela, Co-Founder of Cycoin
Vishishta Rakesh, Community Lead at Blockchain Valley Ventures
Crypto Kid, Technical Analyst
View More Speaker
---
TBA
---
Twitter : twitter.com/dmsummits
Instagram : instagram.com/doublemorgan_summits
Linkedin : linkedin.com/company/kryptics/mycompany
---