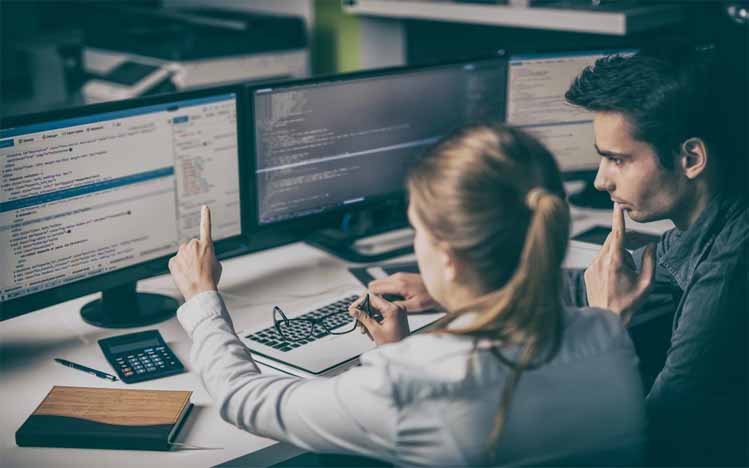 KANALCOIN NEWS – The United States Department of Homeland Security (DHS) issued a memorandum declaring and appointing a Blockchain manager as one of the most important infrastructure workers in the country. The memo was issued on March 19 by the DHS Cybersecurity and Infrastructure Security Agency (CISA), which emphasizes the special responsibility of workers in the critical infrastructure industry to maintain normal work schedules amid the current intensive Corona virus pandemic.
The memo document states that Blockchain managers along with health services, pharmaceuticals, and also food supply must maintain normal work schedules because they are a type of worker as an important infrastructure industry. The reason for the inclusion of the Blockchain Manager on the CISA list is that the Blockchain Manager is a worker who can demonstrate DHS's acknowledgment of the potential of distributed ledger technology, or DLT, which will be used in relief efforts against the Corona virus.
Because DHS sees that Blockchain technology has its own role in responding to the threat of the Corona virus. As an illustration of this, Blockchain technology in China has been used in more than 20 applications. From these uses it turns out to contribute to the government's efforts to contain the spread of COVID-19. This is because the Blockchain technology used is a technology that is included in the type of application that can manage and also track health records, medical supplies, and other medical data.
Not only in China, in Hong Kong there is also an overview of the role of Blockchain managers. Where there is an insurance company that sees DLT as a way to facilitate and streamline the administrative process around medical claims. Company Ant Financial launches a collective claims platform whose role is to speed processing times. There have also been public-private initiatives involving Blockchain technology in critical infrastructure workers, and they have also proven effective. Examples include the Alipay DLT platform, where the platform makes it possible to make or make charitable donations that are publicly traceable.
So from the existence of some of these descriptions it can be seen that Blockchain managers are indeed workers in critical infrastructure that are important during the Corona virus pandemic as it is today. Because by combining health and pharmaceutical services with Blockchain managers, it can help contain the spread of COVID-19 from medical data obtained from all parties/fields.
(*)