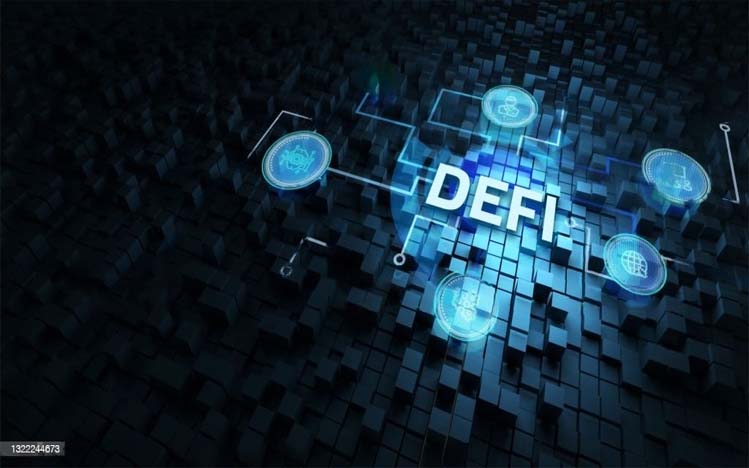 Kanalcoin.com (NEWS) – From a report by Jesse Hamilton, CoinDesk, the Commodity Futures Trading Commission (CFTC) will be given broad authority over crypto trading and regulation in a new Senate bill.
Last week the Commodity Futures Trading Commission (CFTC) sued three companies building several decentralized finance protocols. Namely Deridex, Opyn and ZeroEx.
The three are accused of illegally offering financial products to US citizens without proper registration. It is unclear whether the product will be legal if the protocol developer complies with regulations and is registered.
About DeFi Opportunities in the US
The CFTC explained the specifics of the labels it will apply to DeFi applications. For example, Opyn is a decentralized insurance provider. It is supposed to have licenses for "swap execution facilities" (SEFs) and "designated contract markets" (DCMs) as well as "futures commission merchants" (FCMs).
If Opyn already had such certification, then added standard know-your-customer (KYC) settings to meet Bank Secrecy Act (BSA) requirements, would this be enough for US law?
Attorney Gabriel Shapiro has been saying for months that DeFi is a dead end in the US Since the CFTC sued Ooki DAO. And Shapiro has recommended DeFi protocols find ways to block US users.
But Opyn attempted to geo-fence US users from front-end websites interacting with the protocol's underlying smart contracts. Turns out that wasn't enough to block US users from accessing the Opyn Protocol."
On the same day as the CFTC's triple whammy enforcement, CFTC Commissioner Caroline Pham proposed sandbox regulations for the sector. Because he thinks that the DeFi setup will work.
"Staying ahead requires being prepared to look to the future and be ready to embrace change," said Pham, Head of the Global Markets Advisory Committee.
The same opinion was issued by CFTC Commissioner Summer Mersinger. He argued that the CFTC failed to show what the protocol actually did wrong.
"The Commission's order in this case does not provide any indication that customer funds have been misused or that any market participant has fallen victim to the DeFi protocols that are the basis for the Commission's law enforcement," he wrote.
Although the CFTC has not been expressly tasked with overseeing decentralized service providers, it can still shut them down simply for not filing the proper paperwork. It doesn't matter whether DeFi proves to be more transparent than traditional financial operators, or whether DeFi levels the playing field and forces everyone to play by the same rules.
Even so, there are still many problems facing DeFi. Like the App being easily hacked, token allocation was highly unfair, and the DAO proved more difficult to regulate than expected.
(*)