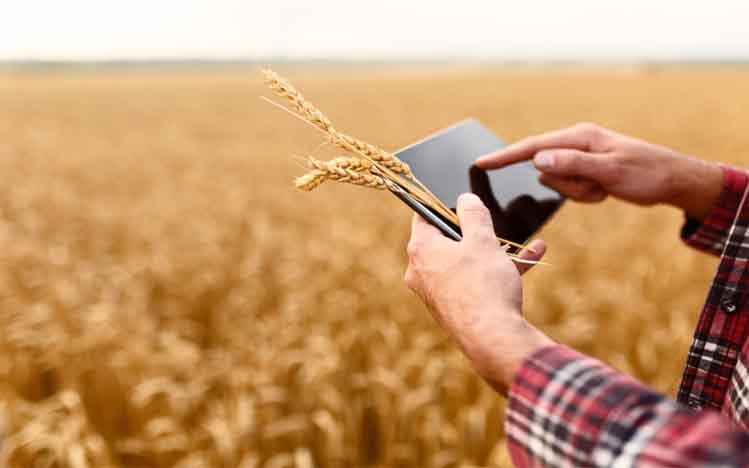 KANALCOIN NEWS – Cargill, a leading US-based agricultural company, recently announced a $12 million deal made using blockchain technology. The agreement is a wheat purchase transaction entered into with Agrocorp, another agricultural company based in Singapore, and Dltledgers, a blockchain service provider also from the same country.
Apart from the names above, the agreement also involved several other parties including Amarante and Transmarine as shipping service providers and Rabobank. The transaction itself was finalized on April 1 after a five-day processing time.
Thanks to the blockchain technology used during the transaction, the $12 million transaction was completed in just a matter of days. This can happen because the core purpose of this technology is to cut down the processes required in every activity of its users, including various financial transactions.
Not the first
Agrocorp Sustainability Manager, Abhinav Vijay, previously stated that Agrocorp has supported the use of blockchain for at least the last year. What the company is considering is the fact that blockchain technology can help shorten the procedures and time required for a transaction, so that companies can become more efficient in providing their services.
This can be seen from their success in completing the wheat transaction as mentioned above. This is proof that Agrocorp's decision to use blockchain technology is correct. With this success, it is certain that Agrocorp will be more confident in using blockchain technology for every transaction they make.
The Future of Blockchain Technology
The success of blockchain in reducing the time and processing of these transactions can be taken as an example for service providers and other companies around the world, especially in terms of operational efficiency. Rabobank's representative as one of the parties involved in the transaction, Mario Cortinhal, has also agreed that blockchain helps them in cutting the transaction procedure by half.
Dltledgers, a blockchain technology service provider in these transactions, alone is known to have assisted more than 400 companies and thousands of their partners with a total transaction value exceeding $2 billion. This proves that the blockchain technology offered by these companies can in fact be used by various companies operating in any industry.
And this is irrefutable proof that blockchain technology can have quite a promising future. This is of course inseparable from the initial purpose of creating this technology, namely to provide fast and transparent services. These two things are the mainstay of blockchain service providers such as Dltledgers in providing services to their users.
(*)