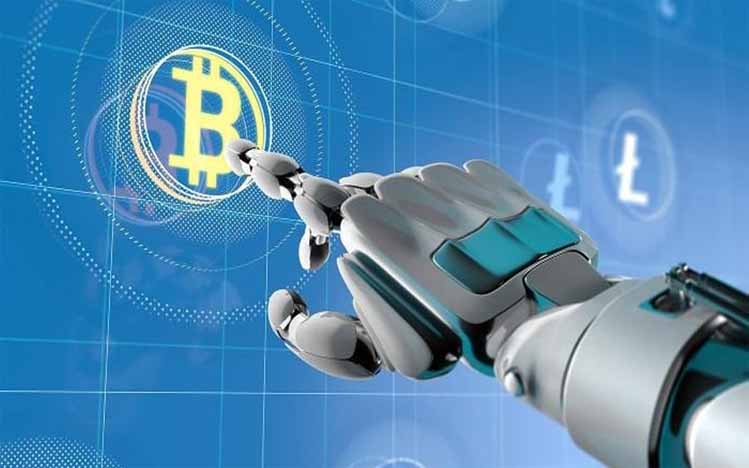 KANALCOIN NEWS – Arthur Hayes, a former CEO of crypto derivative platform Bitmex, in his blog post said that Bitcoin will become the main currency in Artificial Intelligence (AI) or artificial intelligence. Besides being made in a digitization system, Bitcoin also has several characteristics for AI. Like automatic and available all the time.
Even Arthur also imagined that Bitcoin would soar to a value of $ 760,000. If Bitcoin and AI form an alliance.
Artificial Intelligence (AI) is a computer program designed to mimic human intelligence. Such as the ability to make decisions, process logic, and other characteristics of intelligence.
In a blog post on July 6, Arthur wrote about his vision of crypto assets becoming the dominant food for AI. In the short essay, he also said that AI and robotics could be an option to eliminate various routine tasks.
With AI, more people create art and free more people to pursue their dreams. And he imagined that this would lead to satisfaction and a resurgence of innovation.
Apart from that, Arthur also explained that AI requires currency that cannot be provided by banks or fiat currency. A digital currency capable of delivering digital, automated, sensor-passed infrastructure. And Bitcoin is the only digital currency that can live up to those expectations compared to other types of coins. Because bitcoin has the properties of censorship resistance, limited amount, and has energy purchasing power.
"Bitcoin is the closest monetary instrument to representing pure energy." explained Arthur in the blog post.
According to him, artificial intelligence is not much different from humans. Where to have paid resources. BTC has pure energy which is most suitable for use as an AI digital currency because it is able to save energy. When compared to Gold and fiat currencies, BTC has a more attractive advantage. Such as sensor resistance, long-term retention of value, and provable rarity.
But Arthur also admits that if you want a currency with longevity and verifiability, gold is another alternative. And he also mentioned that Bitcoin is equivalent to gold.
Arthur believes that if Bitcoin and AI collaborate, Bitcoin prices can skyrocket. This is because AI and digital money are very precise units. But the fact, according to Arthur's calculations, shows that the digital asset could reach $ 760,000 in the next two to three years.
"Remember – the market will pay more for the growth of the Bitcoin network if it believes there's a chance my assumptions could be correct in the future. The most money is made when the market price adjusts from 'never will happen' to 'could happen.'" Arthur summed it up. open letter.
(*)