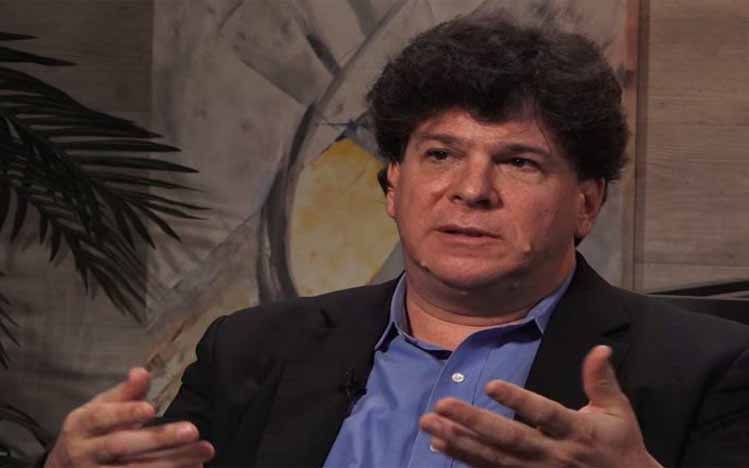 KANALCOIN NEWS – Since Friday (23/4/2021), for four days in a row, the bitcoin trading value has been observed to continue to be at a low level, which is around $47,000 and $48,000. This decline is clearly quite far from the previous day at its lowest value at $50,583.81. This prompted Eric Weinstein to share a tweet with his fans on Twitter.
On Monday (4/26/2021), Weinstein tweeted a message to reassure "Bitcoiners" not to be disappointed by the short-term losses caused by bitcoin, crypto or other distributed computing.
Weinstein also suggested that bitcoin owners should not be 'expelled' by bitcoin fanatics. To bitcoiners, he advised not to rush into selling transactions just because of the decline in the value of bitcoin that occurred for several days.
Weinstein added that the value of bitcoin investment is the same as gold, it is not always stable and perfect. This is evidenced by the value of bitcoin transactions which experienced a sharp rebound on Monday, which was at the level of around $54,200 and the highest transaction reached $55,416.96.
Cryptocurrency analyst Lex Moskovski stated that the conditions for bitcoin's movement have been stable so far. The transactions made are not only based on speculative actions. Sven Henrich, analyst from NorthmanTrader Firm, also added that the movement of bitcoin's value at the Fibonacci level deserves to be monitored further.
Reported from the cointelegraph.com page by Kanalcoin.com, Eric Weinstein who is also the host of the popular podcast The Portal advised his followers over the weekend not to get caught up in the daily fluctuations of bitcoin (BTC).
Despite claiming to be a "non-bitcoiner" who has made no contribution to the vision of distributed computing, he has a strong view that cryptocurrencies' ability to protect the value of currencies is far better than what central banks do.
Weinstein argues that the central bank can at any time launch a "covert action" that results in a group of people getting the same problem over and over again.
Central banks are able to make policies against printing money and devaluing fiat currencies. Weinstein believes that cash or anything of equivalent value such as gold, silver and, bitcoin is a good alternative asset to be able to secure the value of fiat currency. For example, BTC, XAU, CHF XAG, etc.
Currently, investment watchers are debating bitcoin's role as a deflation hedge in mainstream investment flows.
Based on a report from Cointelegraph last March, Dawn Fitzpatrick as Investment Lead of Soros Financial Management stated that bitcoin is no longer a low-value asset that can reduce the value of the American dollar, but the opposite.
The value of bitcoin has not only appreciated in dollars, but in bullion as well. This is evidenced by the increase in the value of bitcoin against gold which has reached seven times from October 2020 to March 2021.
(*)