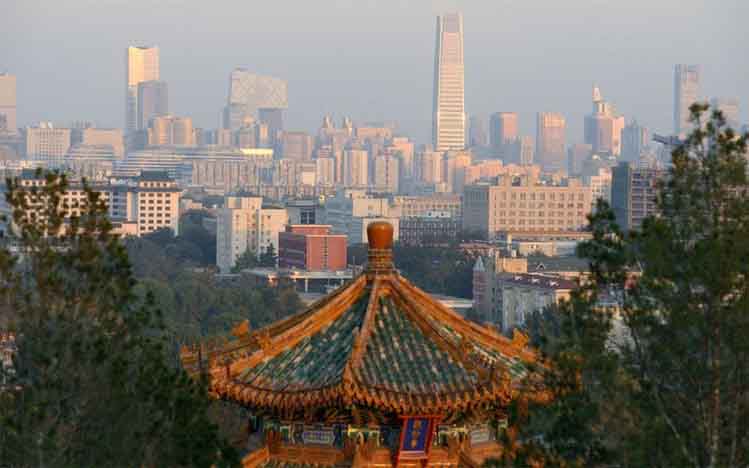 KANALCOIN NEWS – The Beijing Municipal Bureau of Economics and Information Technology ordered a data check in the city center. Reported by Kanalcoin.com from News.Bitcoin.com, first of all this step was taken because Beijing wanted to verify whether the telecommunications company was involved in the cryptocurrency business. For this reason, the Bureau of Economics sends emergency notices to companies involved in bitcoin (BTC) mining.
According to a News.Bitcoin.com report, an unnamed source told Reuters that the order also targeted China's three largest telecommunications operators.
The notification was broadcast on Tuesday (27/4/2021), then the government confirmed the news last Thursday (29/4/2021). Next, the bureau will get a report on the amount of power consumed and shared by crypto-asset miners.
However, the information stated that the notice was issued in Beijing. Unfortunately, there is no official confirmation whether the checks were carried out across the country or otherwise.
So, does this check have anything to do with China's efforts to reduce carbon? Apart from that, it seems that there are no further details regarding the reason for the Beijing authorities to carry out this kind of inspection.
However, a report from Reuters revealed that this step could be taken after the digital currency mining project in the Mongolian region was closed. The reason is, the country is trying to improve energy efficiency.
Meanwhile, according to a report released by Bitcoin.com, China's recent carbon neutral stance has added weight to the backs of bitcoin miners.
This follows a decline in hashrate in Xinjiang province. Regional reports noted that people who use electricity in Sichuan may experience rising electricity costs.
However, in fact, a local finance columnist said, the cost of electricity in Sichuan, which is powered by carbon materials, will increase by 150 percent this year. Therefore, this will increase the demand for renewable hydropower.
Previously, it was reported that China would close bitcoin mining because it wanted to reduce electricity consumption. One of the locations designated is Mongolia. In fact, the country is the largest producer of cryptocurrency miners
However, bitcoin mining activity in fact consumes energy as much as 128.88 terawatts per year. This figure is greater than the electricity consumption of Ukraine or Argentina. Globally, China accounts for 65 percent of bitcoin mining activity. What about Mongolia?
Mongolia accounts for about 8 percent because the energy is relatively cheap. It's just that when compared to the United States, Mongolian bitcoin mining is quite large. Noted, the United States only accounts for 7.2 percent of global bitcoin mining.
(*)