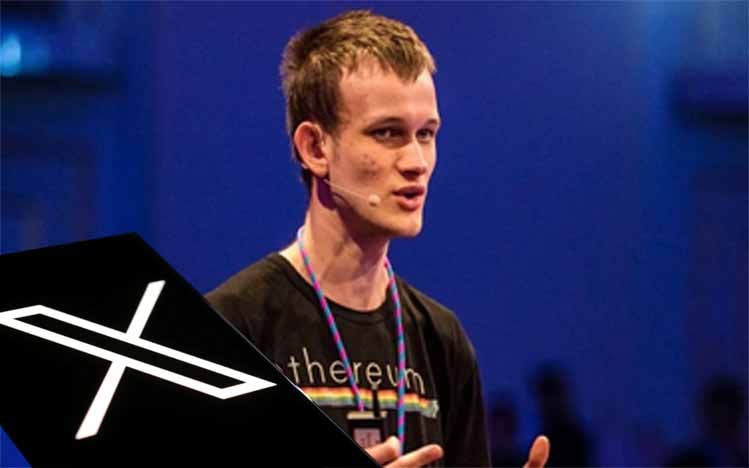 Kanalcoin.com (NEWS) – Crypto hacks are happening again. This time the victim was the X account (formerly Twitter) belonging to Vitalik Buterin, one of the founders of Ethereum. The method is to use phishing, where the perpetrator shares a link offering free NFTs via posts on Buterin's account. From this hack, some victims suffered losses of up to $691,000.
This news was conveyed directly by Dmitry Buterin, Vitalik Buterin's father, in a post on his X account on September 9.
"Ignore this post, apparently Vitalik has been hacked. He is working to restore access." Dmitry Buterin wrote.
The perpetrator's way of luring victims is by sharing dangerous links to free NFT tokens. Then ask the victim to link a wallet so the victim can get free NFTs. But in reality, the perpetrator stole all the victim's data.
From this incident, Bok Khoo, an Ethereum developer, announced that he had suffered losses in his CryptoPunk NFT collection. This was expressed in his Twitter post on the Bokky Poobah account. At the time Bokky Poobah published, the price of the CryptoPunk NFT was 46.99 Ether or the equivalent of $76,837.
ZachXBT has been actively notifying its followers regarding this hacker activity. "CryptoPunk #3983," worth 153.62 Ether or the equivalent of approximately $250,543 was stolen by hackers.
Disappointed by a user with the account "Satoshi 767". In a tweet on X's account, he said that Buterin did not create adequate security measures for his X account.
A user with the alias "Satoshi 767" on X claimed that Buterin may not have implemented adequate security measures for his X account.
"I hate to be the one to say it, but Vitalik must take responsibility for the poor operations of his public sector and compensate those affected," Satoshi 767 said.
Satoshi wasn't sure this was a hack. Or a crime where the perpetrator threatened violence against Buterin. He said that this hack occurred due to most likely SIM swapping. This is the reason why Satoshi doubts Buterin's confession.
However, ZachXBT doubts Satoshi's opinion. He said that Buterin's popularity made him vulnerable to being a target for hacking crimes. This has challenged many hackers to commit crimes targeting Buterin's X account.
"You don't know yet whether it's SIM swapping. Vitalik is a pretty big target, where insiders could have been bribed or his panel used," said ZachXBT
Not the First Time
The case of hacking the account of X (formerly Twitter) of a major crypto figure occurred last June. Quoting from merdeka6.com news on June 11, 2023, hackers targeted the accounts of Pudgy Penguins founder Cole Villemain, Bitcoin Magazine editor Pete Rizzo and DJ and NFT collector Steve Aoki. This hacker, consisting of 9 people, managed to steal almost 1 million USD from phishing scams posted on the accounts of these figures.
(*)