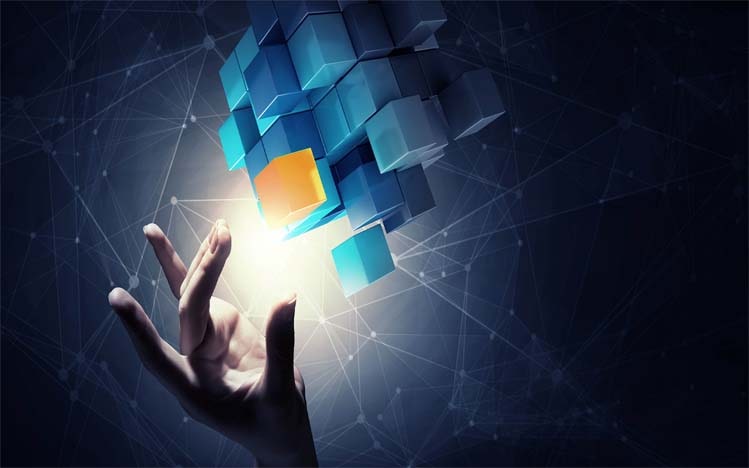 💡 TIPS
Intro
Isn't crypto just for individuals?
As a stadium observer of the crypto-game, it seems like only individuals are kicking around the balls. Of course, the decentralised nature of it all means that there are more peer-to-peer structures in place, without the 'old librarian' of the traditional banking system booking and reviewing each transaction.
You might therefore be surprised to know that there's a growing place for blockchain businesses. While it's unlikely that you'll be able to waltz down to your local Primark and pick up a pair of plimsolls for 0.1 Paris Saint Germain Fan Tokens, more and more businesses are beginning to realise the benefits of the blockchain.
Not only are they improving the effectiveness of their marketing strategies, but they are reducing overheads, increasing their cross-border potential, and integrating booming facets of the blockchain such as DAOs, NFTs and Metaverses.
That's why, today, we'll be looking at a handful of blockchain-specific business benefits – who knows, maybe after, you'll be ready sprinkle a little Bit of Coin on a Web-3 transition.
Increased Marketing Effectiveness
'Crypto' buzzwords are great for conversations down the pub, but are there any deeper marketing benefits of the blockchain to be had?
When it comes to SEO, low-revenue companies are hit the hardest. Indeed, those with an average turnover of $1 million USD spend around 24% of their marketing budget on SEO. That's over twice what larger brands spend – the average company turning over $100 million USD spends 10% of their budget on SEO.
Why is SEO so expensive? It's simple – the search engines are oversaturated with competition. Indeed, there are only so many spots available on the first page of a google search for 'e-commerce platforms'. As such, you'll have to increase your budget to comply with the laws of supply and demand to acquire reasonable levels of traffic. But what if there was an alternative?
By implementing CryptoProcessing.com's digital payments gateway to your blockchain business, you're able to fill out a brand new niche when it comes to SEO for half the price. And that's not all – this is a niche that is growing exponentially. Last year, the size of the blockchain for business market was valued at 4.9 billion. That figure is expected to skyrocket to 67.4 billion by 2026.
So, not only are you going to acquire SEO-related benefits almost immediately, but you'll quite easily establish yourself on search engines for years to come. You'll also be able to publish company media on a range of new community sites, such as CoinTelegraph, in which you'll immediately gain traction in a tight-knit community of crypto enthusiasts.
As a prime example, by integrating CryptoProcessing.com, Mirai Flights, a UK-based private jet booking agency, managed to increase their revenue by 30% due to the increased press coverage they received from integrating a crypto payments gateway.
Lower overheads
Ok, so, marketing becomes easier – but how is 'blockchain for businesses' going to save me money in the long run?
Blockchain businesses eliminate two notorious revenue-gobblers – requirements for rolling reserves and high fees.
Rolling reserves are a requirement for online merchants. For example, an account provider may ask for the merchant to put aside 10% of its monthly turnover to cover the costs of chargebacks. However, when accepting payments in crypto, chargebacks are eliminated completely due to the inherent transparency of the blockchain. So, not only does a blockchain business stamp out chargebacks – where for every $100 in chargebacks, the true chargeback cost is $240 in time wasted, fees, penalties and additional losses – but rolling reserves are eliminated too, leaving more capital available to be invested back into the business. Moreover, in a world where an estimated 80% of chargebacks are fraudulent, it's good to keep the criminals at bay.
And that's not the only benefit that affects your business budget. Fees for blockchain businesses are mind-bogglingly low. It's likely you're used to the 3.5% that fiat payment processors such as Visa charge per transaction, so you'll be surprised to know that average fees for crypto payments sit around the 1% mark. When we observe market leaders such as CryptoProcessing.com, this number plummets to 0.8% and sometimes even lower.
The net worth of Visa this year sits around 420 billion. I think it's safe to say that we deserve a break from high fees. Thankfully, the blockchain sofa is hella comfy.

Cross-border potential
Interesting. One more thing – I was told that globally, 57% of online shoppers buy from retailers who are overseas. Can blockchain for business help me capitalise on international customers?
Checkout.com's State of Crypto Report points out that 77% of merchants who integrate a crypto payment processing service witnessed an uptick in cross-border transactions. A combination of reasons, from the lack of currency exchange fees, to the speed of transfer, makes international transactions especially easy for those looking to purchase goods or services from abroad. By offering crypto as a payment option, a business will naturally be more appealing on the international stage. This manifests as somewhat of a 'blockchain business opportunity'. Moreover, from a convenience point of view, businesses won't have to deal with hundreds of local payment processors when accepting payments from overseas.
But that's not all – blockchain businesses may capitalise on new international employees as well as customers.
Companies usually find it expensive to hire internationally-based teams – partly because trying to translate payment from the local currency to the employee's currency is a frustrating and expensive process.
Also, you'll be able to attract a new tier of talent through offering crypto as a salary option. After all, it's a signal that the company is forward-thinking, modern and flexible. More importantly however, depending on how crypto is taxed in the countries in which you operate, you could offer tax-efficient salary options to your employees. As an example, in the US, crypto is still classed as property, meaning that tax liabilities fall under Capital Gains. Therefore, partial payment in crypto can actually reduce the amount of tax paid for customers in high-income tax brackets.
These could be key factors in the decision making of your future employees, increasing your company's worldwide reputation.
Web3 &Blockchain Business Ideas
Got it! Aside from a crypto payments gateway, are there any technologies that the blockchain can offer my business to help us stand out?
Of course, crypto payments are just one of the many crystal spiders in the Web3. There are plenty of other benefits of the blockchain that companies are utilising right now to gain an upper edge over their competitors:
The first and most common blockchain business idea getting involved with NFTs. A Non-Fungible-Token is a piece of artwork on the blockchain that can be bought and sold in the form of a digital asset. Nike, Adidas and Gucci already have NFTs that can be bought and sold by enthusiasts, and have been an especially effective way of driving hype around their brands;
Secondly, DAOs can be used to bring your community onboard as stakeholder-decision makers in your brand. A DAO is a decentralised autonomous organisation. You might like to think of it as a Roman Senate for businesses. These organisations can be easily constructed, and are great ways of generating community feedback regarding your company's direction;
Metaverse involvement and event planning often carries with it a certain digital prestige. Indeed, Sotheby's, Louis Vuitton and Samsung all scheduled events taking place within the metaverse last year. Metaverses are digital worlds where virtual reality often comes into play;
If you're looking to go the extra-mile and wish to create more of a financial ecosystem around your product, you might wish to release a digital currency that can be used on your platform. This can also be a profitable blockchain business idea, as after an ICO, such currencies may be traded on the free-market. Think shares but with extra utility.
Each one of these web3 solutions may be utilised as technology for small business owners and large companies alike – making them pretty unique in the modern world.
Final words
The blockchain isn't just a time-passer for investors, gamers, and programmers – it's a tool that is being used worldwide, by individuals and businesses alike. Customers love the blockchain, with crypto adoption increasing 39% last year alone – inflation, digitisation and education are all factors influencing the grand exodus from the traditional financial system. Of course, just like a moth to a flame – businesses are quickly jumping on the benefits of blockchain technology.
Benefits of the blockchain such as lower fees, security, increased cross-border potential, more efficient marketing campaigns and the possibility of new technological integrations make it an ideal tool for corporate use.
As such, a step in the right direction would be to integrate a crypto payment processor as soon as possible. If you think you've heard enough, get in touch with the specialists over at CryptoProcessing.com today. If you'd like to hear more – get in touch with the specialists over at CryptoProcessing.com today.
(*)