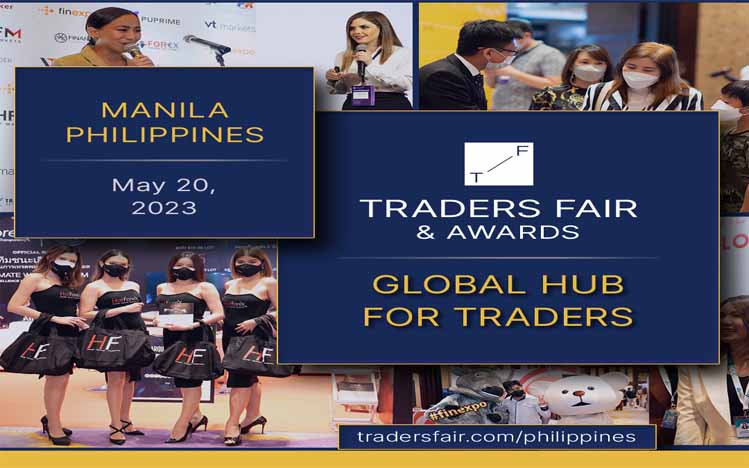 PRESS RELEASE, Attention traders and financial enthusiasts! Get ready for the most exciting event of the year, Traders Fair & Awards Philippines 2023. This highly anticipated event will be held on May 20, 2023, at the luxurious Edsa Shangri-La Manila. The event promises to be a dynamic and interactive experience, featuring informative workshops, engaging panel discussions, and exciting trading contests. Attendees can also participate in interactive demos and presentations from top financial companies, gaining first-hand experience and knowledge of the latest trading technologies and strategies. Whether you're interested in Forex, stocks, options, bonds, or crypto, Traders Fair & Awards Philippines 2023 will have something for everyone.
Traders Fair & Awards Philippines 2023 will bring together over 30 top financial companies from around the world, providing attendees with the opportunity to network with industry experts, learn about the latest financial products and services, and gain insights into the global financial markets.
After the expo, attendees can look forward to the grand gala dinner event, a perfect opportunity to unwind and socialize with other attendees, speakers, and exhibitors. The gala dinner event promises to be a night to remember, with delicious food, entertainment, and a chance to network with other attendees in a relaxed setting. It's the perfect way to cap off an exciting day of learning and networking, and the VIP ticket ensures that you have the best possible experience at Traders Fair & Awards Philippines. Registrations for free tickets and VIP Tickets already go on sale now on the website.
Get your VIP ticket now so that you can gain access to all of the most exclusive features of the event, including the grand gala dinner event, which you will not want to miss out on. Join us at Traders Fair & Awards Philippines 2023 for a day full of learning, networking, and celebration! Don't miss out on this great event!
We are looking forward to seeing everyone again. If you would like to know more information, please visit tradersfair.com or contact FINEXPO through email info@finexpo.org.
Details of Philippines Traders Fair 2023 are as follows:
Date : 20th May 2023
Time : 9:30 – 18:00
Venue : Edsa Shangri-La Manila
Join TRADERS FAIR in social networks:
https://www.facebook.com/TradersFair
https://www.instagram.com/tradersfair.asia
https://www.youtube.com/user/finexpo
(*)