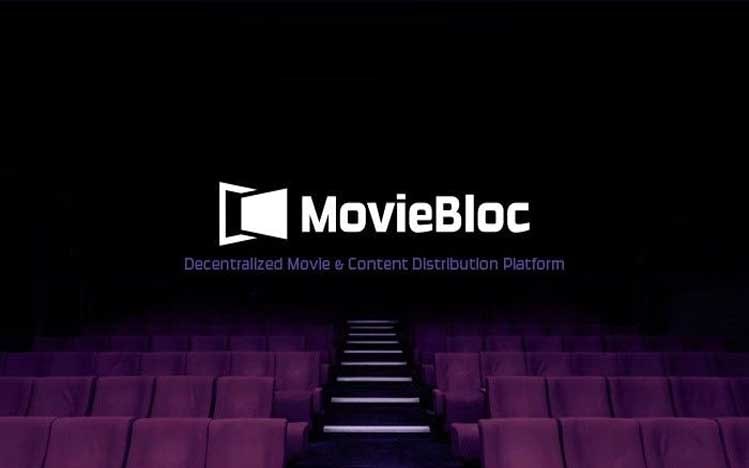 MBL coin is a type of cryptocurrency that is produced and used for the MovieBloc cryptocurrency platform. MovieBloc is one of the largest film industry platforms in the world of cryptocurrencies.
With this platform, users can freely upload their films, distribute a film, purchase premium film content, and even make subtitles for certain films.
Interestingly, all activities in MovieBloc can bring income to its users. Starting from income for filmmakers, income for film distributors, to prizes for subtitle makers.
The form of income, buying and selling tools, as well as prizes for translators in MovieBloc are given in the form of MBL coins. So, simply MBL coin is the money you use to transact on the MovieBloc crypto platform.
MBL coin is an essential cryptocurrency that is required in the Moviebloc ecosystem. If you want to know a complete explanation about MovieBloc and MBL coin, keep reading this article until the end.
What is MovieBloc?
MovieBloc is a crypto platform designed to help independent or small filmmakers and film distributors who are struggling to find a market for audiences.
By leveraging the internet network that connects many people in the world, MovieBloc seeks to help people with talents and interests in film production and distribution to more freely distribute their work throughout the world without the help of labels or third parties.
With this platform, filmmakers can upload, market their work and earn income. On the other hand, movie users and viewers can also get prizes by making subtitles in various languages. MBL coin is the income you get through the Moviebloc crypto platform.
Why does Moviemaker Use MovieBloc?
MovieBloc's target audience is independent filmmakers or film distributors in certain countries. They can stream movies and monetize independently without third party interference.
If you are not under a major film label but want your work to be seen by many people and earn from it, you can try the MovieBloc crypto platform. When uploading movies on MovieBloc, you can appreciate movies to your heart's content. In addition to income from films, you can also earn income from advertising.
You can also check detailed expected revenue statistics for each uploaded film. This statistical information can later help determine the price of the film that you will monetize through MovieBloc.
What is MBL Coin?
As previously mentioned, MBL coin is a tool for transacting on the MovieBloc crypto platform. In other words, MBL coin is a cryptocurrency used in the MovieBloc crypto movie ecosystem.
Because it is a transaction tool, MBL coin has several functions in MovieBloc. First, MBL coin is a token used by MovieBloc users to access premium content services.
Second, MBL coin is also used as a reward or reward for users who make movie translations in various languages. Third, MBL coin is an appreciation for filmmakers who have uploaded their work on MovieBloc.
Finally, MBL coin is a token that is used to review a film, to rank films on MovieBloc, and to report films that are indicated to be illegal.
What are the Conditions for Uploading Movies on MovieBloc?
If you are interested in uploading movies on MovieBloc, pay attention to the following conditions:
1. Video Formats
Basically, you can upload various video formats on the MovieBloc crypto platform. For example, in MP4, MOV, AVI, etc. However, it's better if you prepare your video according to the format suggested by MovieBloc.
Recommended movie formats are as follows: H.264; frames 15-60, Video rate 1080p: 10-20, 720p: 5-10, 480p: 2-5, audio – AAC, 48000Hz, Audio speed (kbps) – 320.
2. Title and Synopsis
After the movie file is ready, you also have to prepare the title for the movie. Apart from that, you also have to prepare an interesting synopsis or summary so that many users are interested in watching the film. In order to broaden the reach of your audience, you can translate film synopsis into various languages.
3. Text
If you have text that you want to include in your movie, such as subtitles, you can upload it in SRT or WebVTT format.
Once you become a MovieBloc user, MBL coins are the only form of income you can earn. The income earned through MovieBloc can be huge because every creator will have the same screening opportunities.
You will also get transparent profit sharing percentages and audience data. If premium content is successfully sold or gets advertisements, the revenue will be divided at a ratio of 7:3. Film creators get 7 shares, while crypto platform manager Moviebloc gets 3 shares.
Apart from creators and platforms, MBL coin is income that film translators can enjoy. Users who help create movie subtitles can receive 5% of the creator's earnings. This is because the more language subtitles, the more income the film creators get.
MBL coin is the main income for creators, managers and users of the Moviebloc platform. So, are you also interested in channeling your hobby of making films and earning from there?
(*)