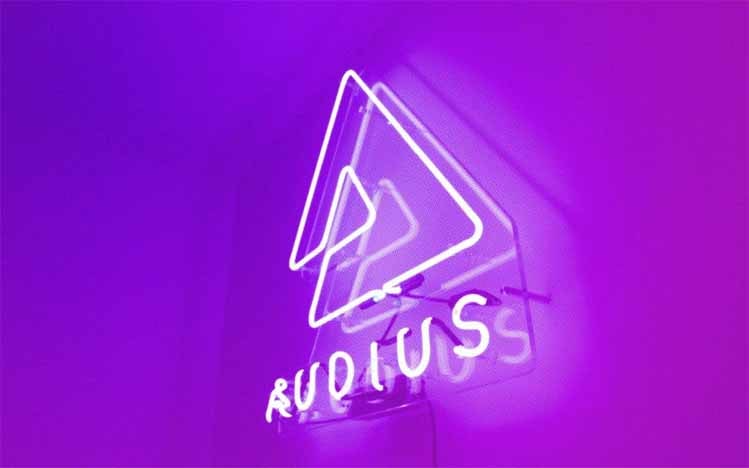 What is Audius?
Many people may still be unfamiliar with what Audius is. Actually, Audius is a music platform with a blockchain system. On this platform, you can stream the music you like in a decentralized way.
In other words, what is Audius is music that can be enjoyed after you deal directly with the music creators. This is done to facilitate the process of monetization and distribution of musical works, protect the copyright of an audio, and become a bridge of interaction between music creators and listeners.
Audius was first introduced to Ethereum in 2018 with the POA network sidechain, then it was followed by Audius in the Solana blockchain network. As a crypto asset, Audius already has its own crypto token. The Audius crypto token is called Audio.
The main aim of the platform is to provide support to music makers who are disproportionately compensated for the distribution of their work. So if you ask what Audius is, in simple terms, Audius is a music streaming platform like Joox or Spotify, but uses the basic cryptocurrency technology, namely the blockchain.
With this cryptocurrency system, music makers are free to market their music and each user is also free to buy the audio they want to listen to. After understanding what Audius is, we'll learn about how it works.
How Audius Works
In explaining what Audius is, it should be noted that Audius is a music platform with no central authority or third parties. Therefore, this crypto platform is very profitable for music makers who have not been properly compensated.
People who understand what Audius is, of course, understand that this platform is quite different from SoundCloud. Audius tries to avoid copyright issues on SoundCloud by not displaying user-uploaded content itself.
Audius is a decentralized music platform whose governance is open. So, every party involved in it, starting from users, music makers, as well as operators, can propose and make changes regarding the regulations.
If you are a music maker and know what Audius is, you can share and promote the audio you create via AudDSP. Furthermore, the content nodes are then tasked with ensuring that audio content that has been created by creators is still available according to user requests.
So, if you know what Audius is and become a user on the platform, you can enjoy the music you like. Of course, after you deal with the music creator. You can choose the music you want to listen to, and you can set the options to suit your mood.
Apart from that, you can also store audio on the platform and share playlists of your favorite songs with other users. If you share your favorite playlists, you can get rewards in the form of Audio tokens. Interesting right?
After learning about what Audius is and how it works, it seems you also need to understand the functions in Audius. Specifically for Audius assets supported by an Ethereum-based network, there are 3 functions that can be served, including:
Network security, where content nodes are in charge of staking tokens to run nodes. Later, operators will receive rewards from the network in the form of tokens
Exclusive features for music creators. Musicians can get premium features if they stake tokens.
Regulations, the assets at stake are what can give you a voice to propose changes to the existing protocols at Audius.
How to Upload Works on Audius?
To explore what Audius is, of course you have to know how to use Audius. For example, it relates to how to upload our music on this platform.
First, make sure you register first on this platform. Later, all registration and upload processes will be carried out free of charge and no verification is required. If you want to become an artist or music creator at Audius, all you have to do is upload the music you've made to the "Load Tracks" menu.
Audius loads music in 320 kbps quality which is on par with Spotify or Google Play Music. So, you can listen to music and download songs to your heart's content.
Apart from getting rewards from the verification process, you can also buy Audio tokens on various cryptocurrency exchanges. One of the exchanges that already serves the sale and purchase of Audio tokens is the Binance platform.
Who Has Music on Audius?
After a little understanding of what Audius is, we know that Audius was originally a platform for indie musicians who did not yet have the means of promotion or a platform for musicians who did not get paid properly.
However, Audius' popularity is increasing along with the many world's top musicians who have launched their music works on this platform. Until now, there are more than 100,000 musicians who share their work through the Audius platform. For example, Nas, Katy Perry, Jason Derulo, to Steve Aoki and The Chainsmokers.
This is an extraordinary development and progress from Audius. Even Audius claims that as of July 2021, they already have more than 5.3 million users.
Audius advantage
To get to know more about what Audius is, you also need to know some of Audius' advantages. Audius is often touted as a rival to mainstream music platforms such as SoundCloud and Spotify.
However, many people who already know what Audius is also think that Audius is too difficult to operate and only focuses on the music monetization process. This ultimately makes it difficult for users to listen to the music they like.
Here are some of Audius' advantages compared to other mainstream music platforms, including:
Audius provides an opportunity for musicians to upload and promote their work for free.
Audius is the best bridge for musicians to earn income from the music they make. Since there is no central authority and third parties, the monetization process is fully managed by the creator.
Audius delivers music of the highest quality. Music users or listeners can enjoy music audio with 320 kbps quality, which is the highest audio quality among free music streaming platforms.
Musicians can create exclusive content for their fans to enjoy. They can make limited content or music remixes.
Creators and users alike can get rewarded by transacting or doing activities on the platform. Musicians earn commissions from the music they upload, while users earn rewards by completing certain missions.
Audius Collaborates with Tiktok!
If you've discussed what Audius is, it feels like this news can't be missed. Recently, TikTok has officially collaborated with Audius. Tiktok as one of the largest and most popular social media platforms currently recognizes Audius' innovation as a fusion between cryptocurrency and music.
With the collaboration of the two, musicians who invest in Audius will definitely benefit from Tiktok's level of popularity. On the other hand, Tiktok can also enjoy the benefits of the easy process of monetizing works on Audius.
Later, the collaboration between TikTok and Audius will provide a way for Audius musicians to share, promote and distribute their work to TikTok.
Musician followers on TikTok can also connect with them on Audius and it's also easier to buy their work. As many as 75% of Tiktok users in America even say they really feel Audius' help in discovering new interesting music.
Now, of course, you already understand what Audius is. If you are interested in trying it, you can register for Audius for free. You can upload music works or just enjoy cool music.
(*)