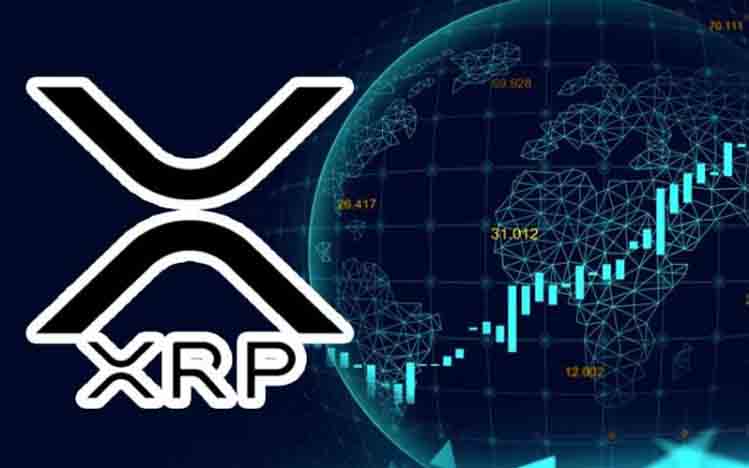 XRP, token from Ripple Labs, technically in general is in a Minor Bullish current that was formed since mid-March 2020. This reflects a similar effort with the Bitcoin market and several other cryptos that are starting to try to grow amidst the turmoil that XRP is not a useful token in the future because it is only used by Ripple to make a profit.
On a micro-technical basis, XRP still holds bullish potential which we need to anticipate, although on a macro-technical basis, XRP is still overshadowing bearish power, following several large dumps in the past which investors have accused Ripple of having done.
Now, based on data from Coin Market Cap (CMC), XRP has a market capitalization of $8,586,863,746 and a daily trading volume of $2,071,968,540 which still places it as the number three cryptocurrency under Ethereum and the king of crypto, Bitcoin.
Short Term Technicals
At time of writing, XRP price is still trading within a Bulls price structure at $0.1935, which, technically, looks to still be facing the Major Resistance Area (Green Area) this week to read its short-term opportunities.
We describe bullish in the Red Trendline line, so in our opinion, the opportunity for weakness can only be seen from price action in the Green Area and market reaction afterwards (if it is able to breakout).
Here we try to describe it in the 2-hour technical chart below: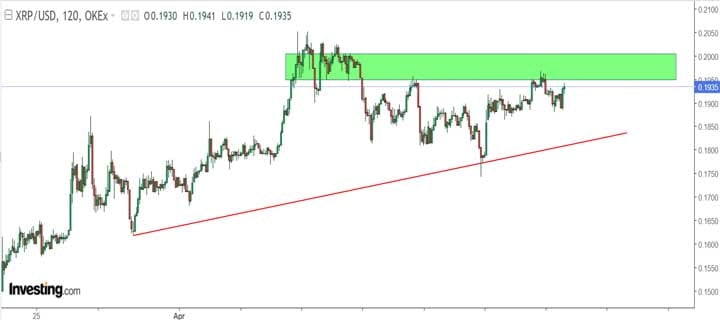 Based on the picture above, as described, the Green Area is our main basis for assessing, whether from a technical and psychological point of view, investors still see that this Ripple token has hope to grow, as announced by
But remember, the Validation Zone is still the main actor in this analysis scheme, so if the reader looks at the Daily chart, the closing of the candle will determine the trend signal, whether it is closed above, below, or inside the Validation Zone.
Long Term Technical
One popular pseudonymous crypto trader has this to say about the potential of Ripple tokens over BTC, which still remains "a very high performing macro asset despite short term weaknesses." he said:
"If you invested in XRP more than BTC before running the last Bulls, good for you. would currently be worth 1.5x the value of a BTC investor who chooses BTC. If you sell on top, you will make 10x more. Yet you will continue to see CT mock Hodl-ers for their terrible investments."
It seems that in the long term, the popular trader wants to say that XRP has a more lucrative long-term potential than BTC, because XRP has a growth signal of up to 10 times, so of course, we need to analyze and re-understand whether this picture is a figment, or rather a mound of gold that was not unexpected.
How the market behaves in Short Term Technical analysis will remain our basis for reading signals and sentiment at the beginning of this week while trying to draw common threads between technical and macro data, to validate the views of the popular trader.
---
Article is submitted
directly by the author
in publishing the analysis, point of view, essay or technical trading of the author. The writing in this article is entirely the responsibility of the author.