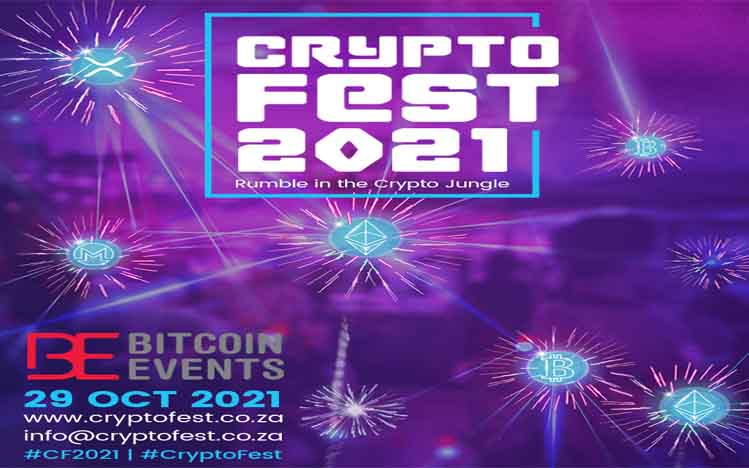 – This event has ended, see other events in the Events Calendar. –
---
Crypto heats up with Non-Fungible Tokens (NFT) and DeFi bursting onto the scene, Ethereum scalability in question and gas costs spiraling out of control, interest in Central Bank Digital Currencies (CBDCs) hot, regulators watching closely and expectations that bitcoin will soon be mooning , causing a rumble in the crypto jungle!
The popular Crypto Fest 2021 Event of Bitcoin Events returns for its third edition on October 29, 2021 and will once again be held online with controversial speakers and discussions. The event will be a lively gathering of 2,500+ attendees, bringing together entrepreneurs, traders, investors, developers, industry enthusiasts, among others, with a day packed with keynotes, workshops, presentations, controversial topics, product exhibitions, competitions and exciting entertainment.
The aim of this event is to accelerate the global adoption of cryptocurrencies, forge the future of the cryptocurrency industry and to explore the many opportunities that exist in this fast-growing space.
---
Facebook: facebook.com/BitcoinEventsZA/
Twitter: twitter.com/BlockchainZA
Linkedin: linkedin.com/company/bitcoin-events-pty-ltd/
---