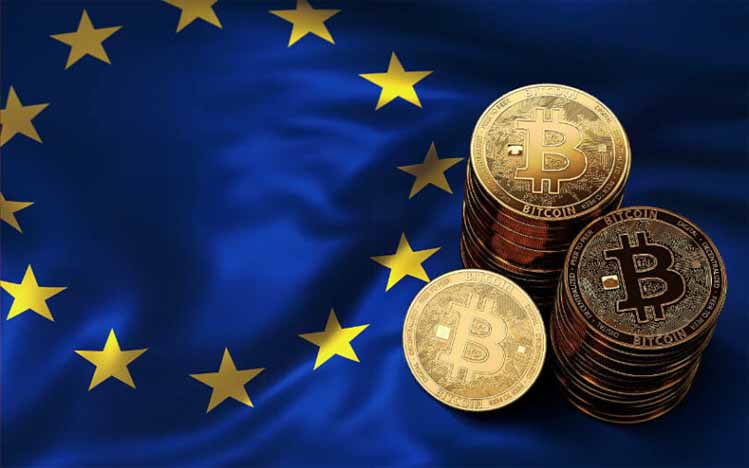 Kanalcoin.com (NEWS) – On Wednesday, the European Parliament met in Strasbourg, France. Lawmakers voted in favor of the eighth iteration of the Directive on Administrative Cooperation (DAC8). The goal is to take a significant step forward in regulating cryptocurrencies. There were 535 votes in favor, 57 against, and 60 abstentions.
This DAC8 EU vote is an important moment in the regulation of crypto assets in the European Union. Paving the way for strong cryptocurrency regulation, fighting tax fraud, and improving financial integrity.
DAC8 for Crypto Asset Regulation
Significantly, the approval of DAC8 follows on the heels of the Markets in Crypto Assets (MiCA) legislation passed earlier this year.
MiCA establishes the regulatory framework for crypto assets in the EU. And the DAC8 directive serves as an extension of that law.
This allows them to track and assest all cryptocurrency transactions carried out by organizations or individuals within the territory of the Confederation. This will increase the EU's ability to crack down on fraud and tax evasion in the growing crypto market.
As a result of the passing of this regulation, crypto asset service providers (CASPs) in the EU must collect detailed transaction information. Such as transferring crypto assets of any size and providing this data securely simultaneously or before the asset transfer.
Additionally, DAC8 is aligned with other international protocols as it complies with the Crypto Asset Reporting Framework (CARF) as well as Anti-Money Laundering and Countering the Financing of Terrorism (AML/CFT) regulations. Strengthen the integrity of the European financial system and strengthen existing mechanisms to combat illegal activities.
In addition to strengthening reporting rules regarding high-income individuals and tightening Tax filing requirements, this rule also paves the way for the creation of a new European AML body.
A Way To Adapt
EU member states have until December 31 2025 to adapt their systems. Meanwhile, these regulations will take full effect on January 1, 2026. And of course, there is plenty of time for governments and crypto asset service providers to align themselves with these new regulations.
However, critics argue that DAC8 simply extends existing frameworks such as CARF. This actually weakens the monitoring capabilities of each member country. But this was directly denied by Swedish Finance Minister Elisabeth Svantesson.
"Today's decision is bad news for those who abuse crypto assets for their illegal activities." Elisabeth Svantesson argued.
The passing of DAC8 marks a monumental step for the EU. Because it makes it possible to tackle tax fraud, anti-money laundering and counter-terrorism financing.
Along the way, this institution may face many detractors. But the level of support it has received in the European Parliament shows that the institution is an important part of the EU's evolving financial landscape.
(*)