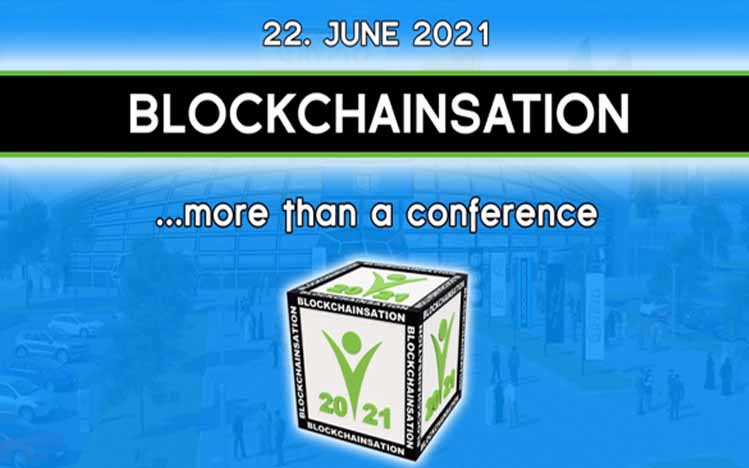 PRESS RELEASE, Blockchainsation is a Blockchain and Cryptocurrency related event that you should not miss. This is not just a conference, but an Online Virtual Experience instead. As the in-person version of the event planned for May 2021 is not possible due to travel and gathering restrictions, the online version will take place on June 22, 2021, in an advanced virtual environment.
Our goal is to make the best online event you've ever attended, with an experience so lifelike, you'll feel like you were there in person. Blockchainsation's slogan is: "… more than a conference", and it will be more than a conference. You don't believe us? Come and see for yourself.
So, mark your calendars for June 22nd and prepare yourself for fun, blockchain and crypto experts, networking, useful knowledge, great prizes and much more.
In this online event the participants will have the opportunity to get a detailed picture of what is actually happening in the Blockchain and Cryptocurrency world recently.
Which stage of the bull run are we currently in?
Will DeFi solutions replace banks or will banks start using them?
Is NFT just another hyped solution or a real replacement for all collectibles?
Who uses a cold wallet when everyone is betting on the exchange?
How soon can we expect companies whose business processes are fully implemented on the blockchain (if any)?
Are tax and ban announcements just another distraction to hide "the real business" or are they a real threat to investors?
How is this industry developing?
… and much more.
The speakers will share several stages, so it will be easy to choose the theme that interests you the most.
A large role in the dynamics of the event will be played by event partners and exhibitors who will showcase their products and solutions and provide detailed information about them, so that everyone has the opportunity to get answers directly from experts.
With the decision to go online, the chances of connecting with like-minded people are higher. Of course, meeting in person is always better than online. But we will prepare an environment that will give you the opportunity to speak with visitors, exhibitors and/or speakers.
Moreover, the aim was, that after the event, everyone's words would be "This is really more than a conference".
For more info check the link below
Website: https://blockchainsation.com/
Contact: info@blockchainsation.com
YouTube: https://www.youtube.com/channel/UCWbgl6ikTpCXI5fFK_-wRpQ
LBRY: https://lbry.tv/@Blockchainsation
Facebook: https://www.facebook.com/blockchainsation/
LinkedIn: https://www.linkedin.com/company/blockchainsation/
Twitter: https://twitter.com/Blockchainsati1
(*)