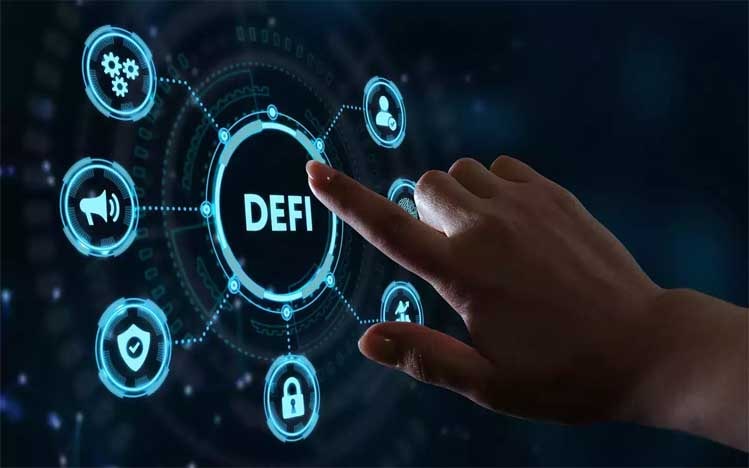 KANALCOIN NEWS – Diyahir Campos is trying to find a way out after being the victim of a hack against Euler Finance last March. Diyahir Campos is the smart contract developer behind the new ERC proposal.
In the ERC-7265 proposal it is explained that there is a decentralized financial decision making software. The software is predicted to be able to prevent billions of dollars worth of crypto theft from DeFi protocols by 2022 from hacking.
In a recently published Ethereum request for comment (ERC) on Github on July 3, Diyahir Campos mentioned that there should be a smart contract standard capable of stopping suspicious token outflows from DeFi protocols.
Just for info. Last year was the year of the biggest crypto theft. At least $3.1 billion was stolen from DeFi protocols. And 65% of them come from cross-chain bridges.
As one of the victims of a hack or the person who lost $195 million in funds in the attack on Euler Finance last March, Campos explained to Cointelegraph that circuit breakers can prevent billions in losses. In order not to repeat losses due to hacking that causes transmission that affects 11 other protocols.
"Actually, I was one of the depositors on the Euler hack. From that experience, I looked at the graph of TVL and the transactions that took place and it really begs the question: Why would you let 100% of your TVL go in 10 seconds or five blocks?" explained Campos on Cointelegraph.
With a circuit breaker, the DeFi protocol will lock up 20% of the funds held within it. If more than 20%, the funds can be increased or decreased. This standard is not without controversy. One of the DeFi researchers Chris Blec, said that this circuit breaker could have the opportunity to be used as a crime tool.
This circuit breaker is not workable for all types of DeFi protocols. Nor is it a guarantee that the protocol is secure. Only limited participation in DeFi projects.
Proper circuit breaker design can strike a balance between preventing false positives and protecting the user. However a circuit breaker is of no use if the pull rug fraud is internal, as it can be easily disabled by the team that controls the protocol.
Just for information only. Campos is a smart contract developer at Hydrogen Labs. He started his work on the proposed standards during the April hackathon in Tokyo. He doesn't work alone. But with Meir Banks, co-founder of Hydrogen Labs.
Campos was inspired by similar circuit breakers that have been used by global stock exchanges for decades.
"In DeFi, we are not trying to pacify the market which is the goal of [New York Stock Exchange circuit breakers], rather we want to prevent losses from hacks," Campos said in a blog post last June 27.
Not only Campos and Meir Banks are working on this project. There's also Philippe Dumonet, founder and CEO of DeReg. Dan Blagoj Dimovski, co-founder and former CTO of Diagonal Fiance.
According to Campos, the standard is still in the planning stage. But it will be ready to use in the coming months. Then placing it in an ideal position to be integrated into the protocol.
(*)