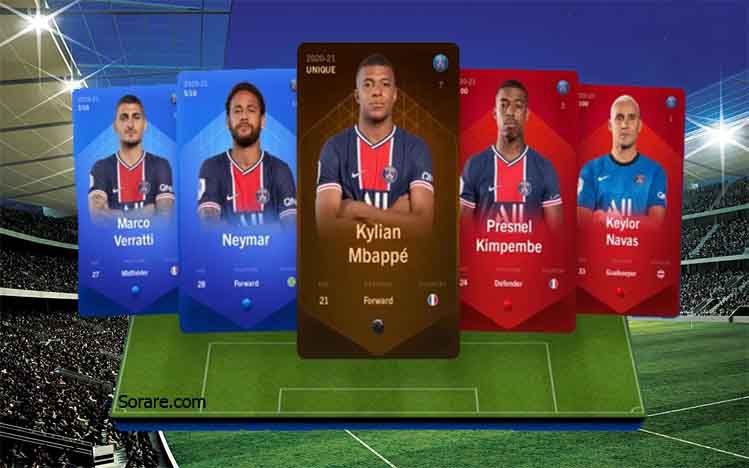 KANALCOIN NEWS – The giant club from the French League, Paris Saint-Germain (PSG), is reported to have joined forces with the world's leading blockchain-based football game platform development company, Sorare, this week.
Paris Saint-Germain is the 110th football club to reportedly join the Sorare platform, a fantasy football game based on the Ethereum blockchain.
Paris Saint-Germain is known to have collaborated with blockchain platforms since two years ago. In 2018, Paris Saint-Germain reportedly collaborated with blockchain platform Socios.com to issue special tokens for fans.
This time, Paris Saint-Germain, as one of the biggest clubs in the world, will issue player collectibles as rare tokens that are up for grabs. The 2020 Champions League finalists will enter the names of their stars, such as Neymar Jr. and Kylian Mbappe. In addition, there is also the name of their former star, David Beckham, who is currently the owner of the MLS club, Inter Miami.
The three players will be entered into the game platform in the form of tokens as limited edition digital player cards. The scarcity of the card containing the three players is said to be very guaranteed because it uses blockchain technology.
Meanwhile, the scoring system for player scores on the digital card will be calculated according to their appearance in real matches in real-world soccer leagues. Thus, the number of points earned by users will depend heavily on the conditions and performance of the players on the field.
Apart from establishing a partnership with Paris Saint-Germain, Sorare also officially launched the same game in the United States, as the second largest game market in the world.
Sorare's spokesperson explained that the fantasy football game released by Sorare has a closed beta version until December 2019, which is intended for invitees only, and an open beta version which was launched on Monday (28/9/2020) local time.
According to data from the United States Association of Sports and Fantasy Games, approximately 60 million people in the United States play fantasy games. This makes the United States one of the most promising blockchain-based fantasy game markets in the world.
"We weighed in with 100 clubs and three of the top 10 football clubs in the world – Juventus, PSG, Atletico Madrid – we are now officially on the right track to start advertising the game as a complete gaming experience," said a spokesperson for Sorare. from Cointelegraph.
Sorare also said that the game that was launched still needed a lot of adjustments, such as the evaluation matrix and match development as well as the players in the game.
Sorare has earned US$2 million in revenue from card sales in 60 countries since the game launched in March 2019.
(*)